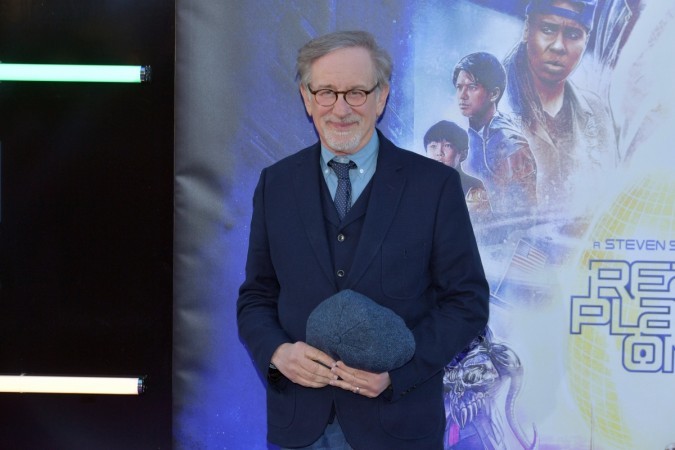 DC fans' excitement knew no bounds when Warner Bros announced Steven Spielberg is joining the camp to work on a DC film. Fresh off the success of Ready Player One, the Oscar winning director is collaborating with DC Films to introduce Blackhawk to the cinematic world.
This project is Spielberg's first feature film for the comic book franchise. He has previous experience on adapting comic books with 2011's The Adventures of Tintin. In a press release, WB confirmed the eminent filmmaker will take on as the producer. They are also hoping Spielberg will direct the movie.
But who is Blackhawk? The DC character was introduced to the comic world in 1941. Blackhawk is a mysterious man who leads a team of World War II fighter pilots against the Nazi.
The comics was published originally by Quality Comics. DC acquired the property in 1956. His character was co-created by comic book legend Will Eisner, along with Bob Powell and Chuck Cuidera. It went on to become one of the biggest selling comics in the '40s, The Hollywood Reporter notes.
According to ScreenRant, two pilots have held the title of Blackhawk. First was a Polish pilot known as Janos Prohaska. He found this identity during the World War II with the Polish Air Force. He invented the title when the Nazi's took control of his country. He was joined by fellow rebellious pilots and founded the Blackhawk Squadron during the war.
The Blackhawk constituted of Andre Blanc-Dumont, Carlo "Chuck" Siriani, Lady Blackhawk (Natalie Reed), Olaf Friedriksen, Ritter Hendricksen, Stanislaus Drozdowski, and Weng Chan.
The second man to have held the title was Andrew Lincoln. He appeared in the more recent comics, the website reports. His first appearance was in 2011 wherein Lincoln led the Blackhawk Program funded by the United Nations. Judging by the two descriptions, it looks like production house would want to explore the first Blackhawk's storyline.
As per Variety's report, the director-producer will not start off work on the DC project. Spielberg is still set to begin work on the fifth Indiana Jones movie, which is said to be his next project. WB has to not only wait until Indiana Jones but also West Side Story, the film Spielberg will direct after Indiana Jones movie to kick-off the production of Blackhawk.
Blackhawk will be produced by Spielberg, Kristie Macosko Krieger and Sue Kroll. David Koepp is in-charge of the screenplay of the comic book movie. There is no release date set for the project yet.