Archives play an important role in drafting important things in the past and when it comes to the internet, there has to be a feasible solution. Internet archival site Wayback Machine (or Internet Archive) does just that on a massive scale.
In the past two decades, Internet Archive has stored over 302 billion pages, which can be useful to netizens in more ways than one can imagine. But Wayback Machine hit an obstacle as the Indian government blocked access to the non-profit site.
MediaNama reported on Tuesday that access to Wayback Machine was blocked with a clear message on the site that read, "Your requested URL has been blocked as per the directions received from the Department of Telecommunications, Government of India. Please contact administrator for more information." But the blocking was not a widespread one as several users from different parts of the country.
Accessing "archive.org" took us straight to Wayback Machine with both HTTP and HTTPS links. To verify the site is fully operational on our DSL and Airtel Bengaluru (mobile) networks, we ran a quick search and it worked just fine. But that doesn't oppose the fact that Wayback Machine hasn't been blocked for some users.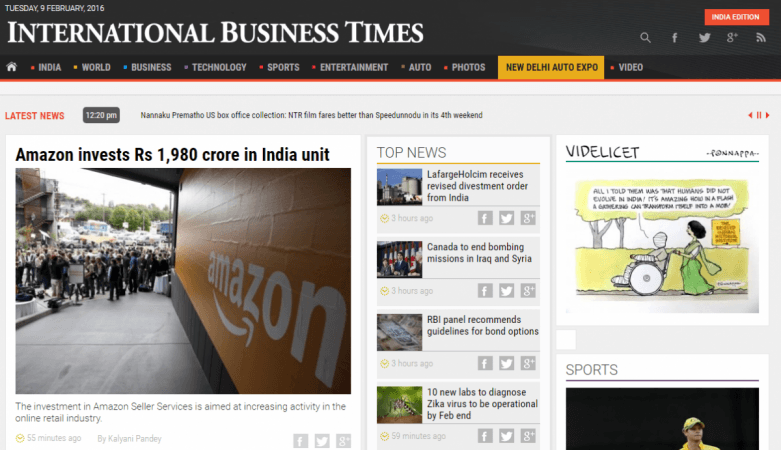 Several reports have confirmed that the Internet Archive isn't accessible to them. Office Manager at the Internet Archive, Chris Butler, confirmed to MediaNama that attempts to contact the Indian Department of Telecom (DoT) and the Ministry of Electronics and Information Technology (Meity) were in vain.
"Obviously, we are disappointed and concerned by this situation and are very eager to understand why it's happening and see full access restored to archive.org," Butler told the publication.
While the government is being held responsible for the blocking of Internet Archive, the reason remains unknown. However, Redditors have argued that it is the way of the government to be less accountable for backtracking on its words.
"They are blocking Wayback Machine which is often used for showing how politicians changed their views with time regarding Aadhaar and other policies," one user on Reddit wrote.
Several users on Reddit have reported that Internet Archive remains blocked for them on Reliance Jio, BSNL and Airtel networks. But the blocking appears to be based on user's location and internet service provider.

Since Internet Archive can store a screenshot of a certain website on a particular date, even if it has been scrubbed from the internet, blocking access to it will erase any proof of its existence. As India Today reported, by blocking Wayback Machine in India, it will be difficult to expose liars on the internet unless manually captured instances of suspicion. In this case the government can backtrack on any circular without being answerable to the citizens.
The Internet Archive is also a great source to maintain a record of promises made by politicians and organizations. With this blockade, the government, politicians and companies backing off from their promises benefit the most.
Is the government right in blocking Wayback Machine or should it be held accountable? Let us know what you think in the comments below.