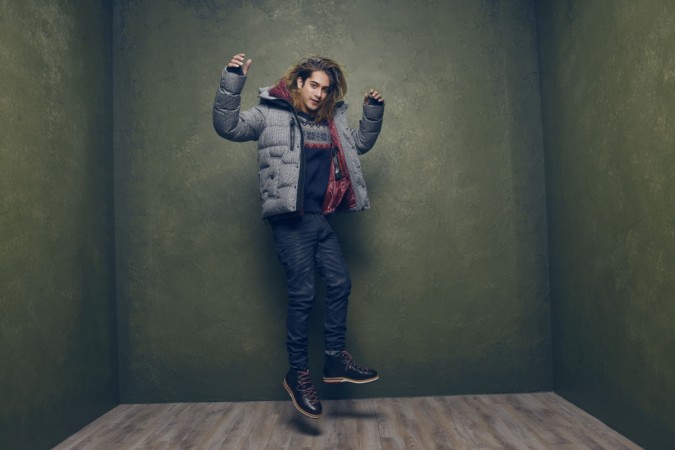 In the name of fashion, designers often infuse and experiment with different cultural elements and accessories to create a unique presentation. Luxury brand Gucci apparently had a similar agenda when they sent their models to showcase their fall 2018 collection at the ongoing Milan Fashion Week. But little did they know their experiment could backfire.
The brand found itself in the center of a controversy after white models dressed in turbans, niqabs, and hijabs and walked the ramp. This move prompted actor and model Avan Jogia to take to Twitter and call out the Italian fashion house for their 'insensitive' move.
Expressing disappointment with creative director Alessandro Michele's decision, who is reported to be the man behind the controversial collection, Avan wrote: "This isn't a good look for you. Could you not find a brown model?", followed by a tweet to his followers: "and please, other people of color, this happens to ALL of us, say something even if it doesn't apply to you personally. I got you, if you got me. Peace and love."
and please, other people of colour, this happens to ALL of us, say something even if it doesn't apply to you personally. I got you, if you got me.
Peace and love. ?? pic.twitter.com/a5PUW5hux3

— Avan Jogia (@AvanJogia) February 22, 2018
For those unaware, the turban, which is also known as a Dastaar, is one of the five elements associated with the Sikh community and it cannot be used as a fashion accessory.
The television star, who draws inspiration from Hinduism and Buddhism, got Twitter talking instantly. Comments expressing their disgust over Gucci's move hit social media and many voiced similar opinions as Avan.
Born as Chutkara Patel Jogia, Avan is not new to the fashion industry. The celebrity, with over 1.79 million followers on Twitter and 2.2 million, has been associated with reputed fashion brands. Last year, he walked the ramp for Dolce and Gabbana's Fall 2017 collection Men's Show and made headlines.
Apart from modeling, the 26-year-old has also starred in a number of TV shows and movies, that includes The Outcasts, I Am Michael, Tut, Twisted and Victorious to name a few. He is also known for his long relationship with Zoey Deutch.
Born to Mike and Wendy Jogia, Avan has also co-founded a PSA organization called "Straight But Not Narrow" (SBNN) back in 2011, web portal Seventeen reports. The former Nickelodeon star formed the organization for the lesbian, gay, bisexual, and transgender community.
While Avan has got online users debating about the choice of model and accessories, Gucci is yet to respond to controversy.