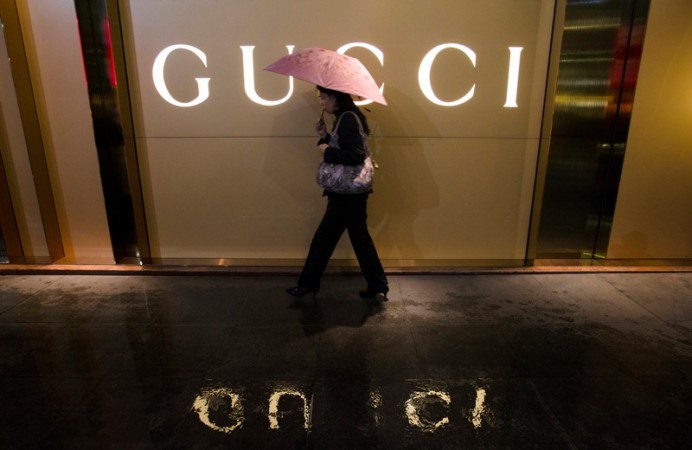 Italian luxury fashion brand Gucci made headlines on Saturday, December 2, after it was said that the offices of the firm were raided by the Italian police over suspected tax evasion. And on Monday, December 4, Gucci confirmed the news and said that its offices in Milan and Florence were searched.
Italian newspapers La Stampa had reported that the police had searched the company's offices for three days as the firm was suspected to have evaded taxes by declaring profits from sales in Switzerland, which has a more favourable tax regime, instead of Italy. By doing this, Gucci, which is owned by French luxury group Kering, is expected to have saved about $1.4 billion (£1.1 billion) in taxes.
Clarifying the raid Gucci said in a statement: "With respect to an article concerning an audit by the local tax police conducted at Gucci's offices in Florence and Milan published in an Italian newspaper today, Gucci confirms that it is providing its full cooperation to the respective authorities and is confident about the correctness and transparency of its operations," reported AFP.
Speaking about the company and the raid, Angelo Cremonese, an economics and finance professor at Rome's Luiss University, told the Guardian that a lot of divisions of Gucci pay taxes abroad, due to the company's structure.
"The company has a complex group structure, in which the trademark and royalties and a lot of other costs are paid abroad. It has a Switzerland entity which the tax authorities suspect is an Italian company for tax purposes."
Meanwhile, Gucci is not the only fashion brand to come on the tax officials' radar. In 2014, Prada too faced an investigation for tax evasion, after which chief executive Miuccia Prada and her husband and joint chief executive Patrizio Bertelli paid a settlement pegged at about €420 million. Giorgio Armani also paid €270m in 2014.
One of the most high profile cases of tax evasion was that of Domenico Dolce and Stefano Gabbana of the very popular brand Dolce & Gabanna. The designer duo was even facing a jail term of 20 months for evading taxes of up to €1 billion, but the sentence was overturned and the case closed after they were found not guilty.
After the verdict, Dolce and Gabbana said in a statement: "We have always been honest and we are extremely proud of this recognition by the Italian Court of Justice."