Alexander Zverev, until yesterday, was an upcoming tennis player – prodigious, exciting but with 18 losses and 57 victories in the circuit this season. His 58th last night, however, has changed the game.
Competing against Djokovic has almost been like a foregone conclusion since July this season. The Serb has been winning 91 percent of his first serve points and breaking the opponents' delivery once every three times.
In 2018, Djokovic has jumped from inconsequence to world number 1 in rocket-like speed, winning two grand slams in the process and dismissing opponents with comfort. In fact, Zverev hardly featured in the same bracket in their previous match of the tournament, less than a week back.
But after holding 36 straight sets, Djokovic was forced into powerful submission of two sets, on the bounce, and there Zverev was – holding the ATP Finals title aloft as he became only the fourth man in tennis history to beat Federer and Djokovic in successive matches.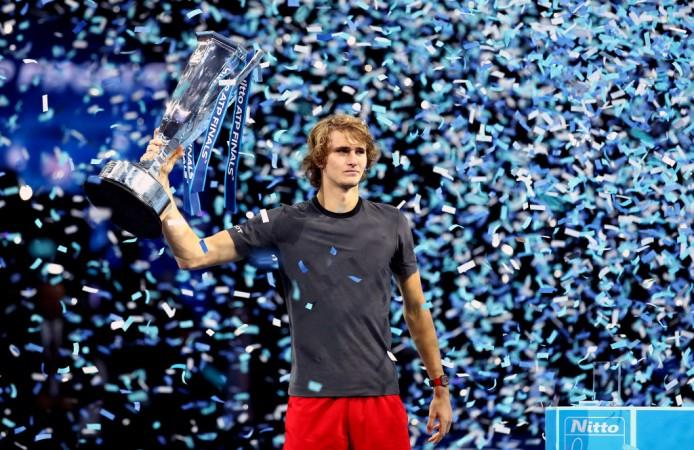 But who is Alexander Zverev?
Alexander Zverev was born on 20th April 1997, in Hamburg Germany.
Zverev is of Russian descent and his parents, both tennis players themselves, moved to Germany in 1991.
Zverev's elder brother, Mikhail Zverev, is also a professional tennis player.
Zverev won the 2014 Junior Australian Open as the top seed and had a 96-35 junior record.
Zverev turned pro in 2013 and currently resides in Monte Carlo, France where he is trained by his father, Alexander Zverev Sr and Ivan Lendl.
Zverev, nicknamed 'Sascha', was named 2015 ATP Star of Tomorrow for being the youngest player to finish in the Top 100.
Zverev, ranked 4 in the world, has a singles career record of 175-89 and achieved his highest ranking of 3 in November 2017.
With a win percentage of 67, Zverev has 10 career singles titles including the ATP Finals 2018 and three Masters 1000 crowns at Rome, Canada and Madrid.
Zverev, at 21 years and 6 months, became the second youngest player after Djokovic, 2008, to win the year-end tournament.
Zverev became the first German since Boris Becker in 1995 to win the ATP Finals crown.
With 58 tour wins in 2018, Zverev went past his previous record of 55.
Whenever Federer and Djokovic have both entered the semi-final of the ATP Finals, either one of them has gone on to win it. This is the first time in history that has not happened and Zverev beat them both.
Zverev has won a total of $14,907,928 as career prize money.