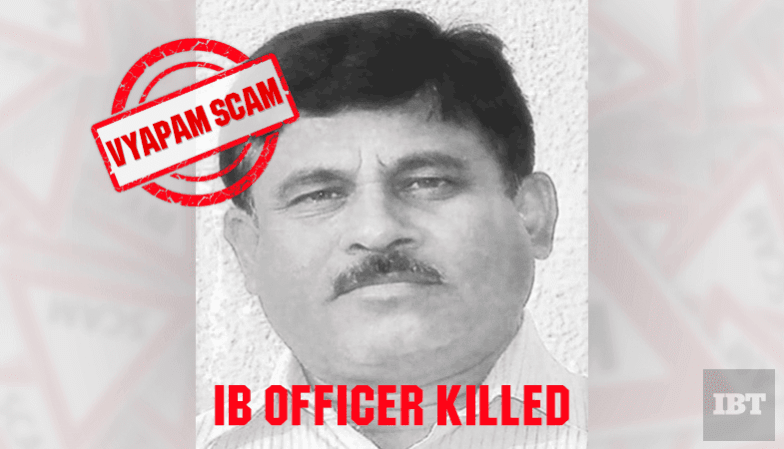 Intelligence Bureau (IB) officer Ajay Kumar Khare, who was involved in the investigation of the MP Professional Examination Board scandal (Vyapam scam) in Madhya Pradesh, died in a road accident on June 3 at Shahpura locality in Bhopal.
According to reports, a speeding car hit his scooter from the rear and quickly drove away. The 58-year-old IB officer, who sustained injuries to his head and body, was rushed to the hospital but was declared dead on arrival.
Though initial investigation ruled out any conspiracy in the accident, his involvement in Vyapam scam and subsequent death raised several eyebrows.
"In the prima facie investigation, it seems that the incident was just a road accident and not a planned one. Police though on the basis of description of the car involved in the accident given by the eye-witnesses detained a similar looking car and questioned its owner. Investigations are on to nab the unknown accused after registering a case for death by negligence under section 304(a) of IPC," said Anshuman Singh, superintendent of police, Bhopal (South).
If really killed because of his involvement in the probe into Vyapam scam, then Khare will be the 51st victim after journalist Akshay Singh, police constable Sanjay Kumar Yadav, and a host of victims who were silenced in one of the country's recent biggest scams.
Who was Ajay Kumar Khare?
Khare was said to be on an assignment to provide intelligence inputs on the Vyapam scam. He was living with his family in Bhopal and was about to retire two years later. He was posted in the city just a couple of years ago.
When the accident happened, Khare was riding his scooter and was on his way to visit his under-construction house in Akriti Retreat Township at Kolar Road.
According to Asian Age, a police officer posted in the city's Shahapur police station said that a black car had hit the scooter from behind and dragged him for a few metres, before it sped away.
He was taken to the nearby Kolar Community Health Centre where the doctors declared that he had died on the spot and was brought dead to the hospital.
According to reports, senior police officers at the state police headquarters were kept in the dark about the incident for quite some time. A senior police officer, on the condition of anonymity, told Asian Age: "A probe is on into the road mishap and the reason for the delay in conveying news of the death of the IB officer to police headquarters."
Vyapam scam came into light more than four years ago and it involved 13 different exams conducted for selecting medical students and state government employees, in which the final results were rigged.
The state government employees included food inspectors, transport constables, police personnel, school teachers, dairy supply officers and forest guards.