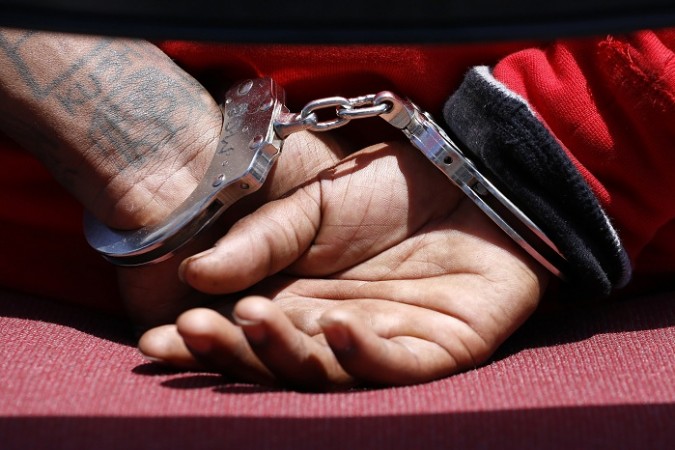 The most wanted Indian Mujahideen terrorist and one of the prime accused in the 2008 Gujarat serial bomb blast, Abdul Subhan Qureshi, was arrested by Delhi Police on Monday.
Who is Abdul Qureshi?
Qureshi, who is known as India's Osama bin Laden, was arrested by the police after an encounter. Reports claim that he had been underground for the past few years.
"Abdul Subhan Qureshi was living with forged documents in Nepal. He came back to India to revive Indian Mujahideen," DCP Kushwaha told reporters during a press conference here on Monday.
The arrested militant used to work as as an English teacher in Nepal. Reports claim that in 2015, he went to Saudi Arabia where he had worked as a salesman in various stores.
He has been remanded in judicial custody for 14 days.
We have arrested India most wanted terrorist Abdul Subhan Qureshi who is also the founder of Indian Mujahideen. He was again trying to revive Indian Mujahideen: DCP Pramod Kushwaha, Special Cell #Delhi pic.twitter.com/lAemT8b7Er

— ANI (@ANI) January 22, 2018
The arrested militant, who is suspected to be a bomb-maker, was initially a member of the banned terror outfit Students Islamic Movement of India (SIMI) and later launched the Indian Mujahideen.
"Abdul Subhan Qureshi was well versed in making bomb," the Delhi police said.
Qureshi, who hails from Maharashtra, was involved in the Gujarat bomb blast wherein 21 bomb blasts which took place in a span of 70 minutes, led to the death of 56 people and injured over 200.
'India's Bin Laden' arrested by Delhi Police Special Cell. Abdul Subhan Qureshi was on NIA's most wanted list. Accused in 2008 bombing of Gujarat, Subhan was an organiser of last public conference of SIMI held in 2001, where the organisation called for armed jihad in India. pic.twitter.com/KCKMYRfPrr

— Khalid Shah (@khalidbshah) January 22, 2018
The National Investigation Agency (NIA) had also announced a reward of Rs 4 lakh for providing information on Qureshi, which finally led to his arrest.
The Interpol had also issued a Red Corner Notice on Qureshi. Besides a Gujarat court had also issued an arrested warrant in relation to the 2008 bomb blasts.
The extremist, who was under the radar of the police forces in Delhi, Gujarat and Maharashtra, is also a suspect in the Mumbai serial train blasts of July 2006.
He is reportedly the same person who used to sign as 'Al-Arabi' in most of the e-mails that originated soon after the terror attacks.
Qureshi, who is also known as Tauqeer, was born to working-class parents Haji Usmaan Qureshi and Zubeida Begum Qureshi. He attended Antonio DeSouza High School and had later pursued Industrial Electronics.
After his name came up in the Gujarat bomb blast, his parents had reportedly defended him. Though his mother had claimed her son's innocence and said that she had not seen him for many years, she had added that if Qureshi was found guilty, he should be hanged.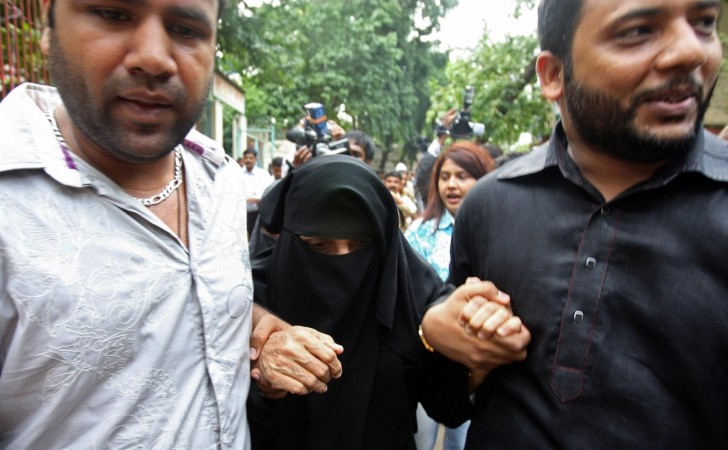 The 2008 Gujarat bomb blast accused is married to Arifa Begum Qureshi and has one son and two daughters.