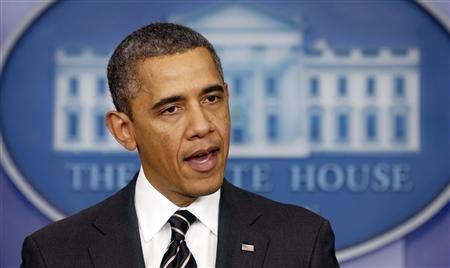 US President Barack Obama is hoping that the annual White House Science Fair will encourage more girls in the country to study science, technology, engineering and mathematics (STEM), said the White House.
The Science Fair will feature the usual assortment of robots, machines, science projects and other related exhibits. Obama began hosting the White House Science Fair from 2009, when he launched his 'Educate to Innovate' campaign to motivate more students to excel in STEM subjects, according to the White House.
"With students from a broad range of science, technology, engineering, and math (STEM) competitions, this year's Fair will include a specific focus on girls and women who are excelling in STEM and inspiring the next generation with their work," said the White House blog post.
Obama also said that if they win the NCAA championship, they can come to the White House. "Well, if you're a young person and you produce the best experiment or design, the best hardware or software, you ought to be recognized for that achievement, too," he added.
Meanwhile, Obama enquired about the alleged misconduct taken place in the hospitals of veterans. Obama on Wednesday met Eric Shinseki, the secretary of Veterans Affairs in the Oval Office, and elicited an updated information on the matter, say media reports.
Delayed health care at veterans' hospitals has caused much furor among people and politicians. Due to long delays, even some deaths were reported. As political pressure was mounting on the matter, the White House administration is said to be intensifying its response on the issue. On Wednesday, the President's Deputy Chief of Staff Rob Nabors joined Obama in the meeting with Shinseki.
The President asked Nabors to work full time along with the V.A Department to help Shinseki to conduct reviews of policies in the hospitals concerned in the country, where veterans receive treatment services.