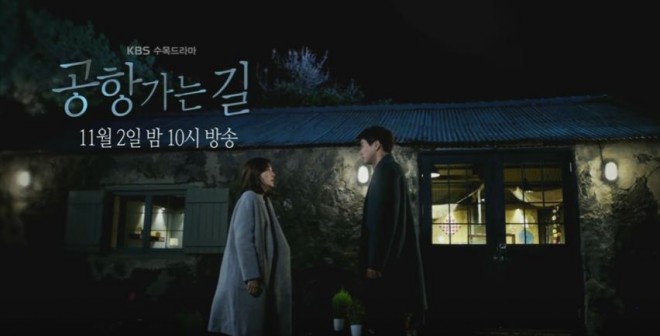 After teasing a happy ending for Choi Soo-ah and Seo Do-woo, On The Way To The Airport will return with a new set of problems for them in episode 13. The sequel will go live this Wednesday, November 2, at 10 pm KST on KBS2.
The official trailer for the new episode indicates that the onscreen couple will not get a chance to enjoy their independence for long in Jeju Island as their loved ones will reach out to them. The video begins with a telephonic conversation between the veteran flight attendant and the university lecturer.
In the sneak peek video, the female lead informs her friend that she saw his wife the other day and says, "Must have been quite confused there." To this he replies, "If you miss me come and see me. Let's live like that from now on."
Also read: On The Way To The Airport episode 13 preview: Mi-jin to follow Soo-ah's footsteps?
The next scene features Park Jin-seok standing alone in a field and saying, "Choi Sua, you are out of your mind. You found out about me and Song Mi-jin? I am at the airport and about to leave."
The promo even focuses on a reunion of the two female leads in Jeju Island, where in Choi Yeo-jin's character tells her friend, "I though I would never escape from it. You broke it for me."
The clip ends with a shot of Kim Ha-neul's character reaching out to the architecture and saying, "No matter how hard I try, can't stop myself from meeting you." Click here to watch On The Way To The Arport episode 13 via live streaming. The sequel will also be available online here.
Check out the official trailer for the new episode of KBS romantic drama below: