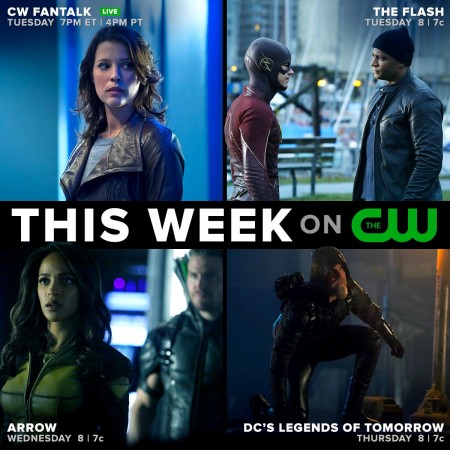 Every fan of "Legends of Tomorrow" learned in the previously aired Episode 5 that Star City in 2046 is not a great place to be in. The Legends also found out that Oliver Queen (Stephen Amell) is no longer the Green Arrow of Star City, but Deathstroke (Manu Bennet) definitely is sticking around, and he seems to have done everything that he wanted to do in the alternate timeline.
Sarah (Caity Lotz) obviously will not sit back and watch her city go down in flames, nor will she be ready to accept that Oliver is dead. In the promo for "Star City 2046," she is seen visiting the "Arrow" cave, only to find it in ruins.
However, fans know that Oliver is not actually dead. In fact, it has been known for a while that he is one-armed. He is old and beaten down, and it is fairly confirmed that Felicity (Emily Bett Rickards) is dead, making him all the more vulnerable.
Also Read: Vixen saves William from Darhk in "Arrow" Season 4
Oliver is no longer capable of protecting the city, which allows a young man called Connor Hawke (Joseph David-Jones) to take over. Unlike in the comics, Connor Hawke is not Oliver's son, he is merely a fan, who saw the need for a Green Arrow and took over. He is the man that the legends ran into, in "Fail-Safe."
"Star City 2046" will also see the legends running into Deathstroke, who is seen telling them: "I am gonna enjoy killing you." It is most possibly directed towards Sarah, considering she is somebody close to Oliver and Slade Wilson's main agenda in life is to ruin everything Oliver loves.
Watch Season 1 Episode 6 of "Legends of Tomorrow" at 8 p.m. (EST) on Thursday, Feb.25, 2016. You can also live stream "Star City 2046" via CWINGO and The CW Seed.