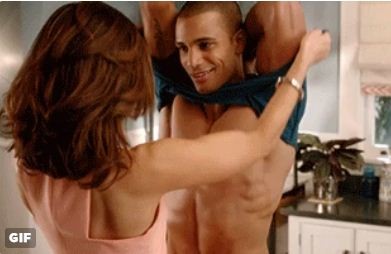 "Devious Maids" have never been shy of drama and having got to season 3, not only are they going to bring the drama, but they are also going to take it up a notch.
In Season 3 Episode 7 "The Turning Point", Marisol (Ana Ortiz) starts to second-guess her admittedly steamy, hot romance with Jesse (Nathan Owens), her maid that became her boyfriend after a breath-taking kiss in Episode 6 "She Done Him Wrong". Maria is completely stressed in being Jesse, who is both her employee and her lover.
Yessssssssss Jesse!!! #DeviousMaids pic.twitter.com/hdhcGhmyp7

— DeviousMaids (@DeviousMaids) July 7, 2015
Meanwhile, Rosie (Dania Ramirez) is quite suspicious of the child, who was recently added to the Stapord clan, especially after Evelyn (Rebecca Wisocky) looks into adopting a child with her husband Adrian (Rom Irwin).
Ziola (Judy Reyes) makes up a scheme to get rid of her annoying sister Genevieve Reina (Justina Macado), who visited abruptly and would not leave, because her husband had filed for a divorce. Zoila learned that Reina's husband left her because she had cheated on him multiple times, even with her ex-brother-in law, aka Zoila'a ex-husband.
Watch out for season 3 episode 7 of "Devious Maids" on Monday, 13 July, at 9pm (EST) on Lifetime, or watch it online via MyLifetime.