The third trailer for Blade Runner 2049 which is a reboot of the 1982 classic sci-fi film, will arrive very soon. Actor Ryan Gosling recently took to Twitter to unveil the teaser for his flick.
Also read: Blade Runner 2049: New trailer for Ryan Gosling and Harrison Ford-starrer is utterly mysterious [VIDEO]
Adapted from the Philip K. Dick's Do Androids Dream of Electric Sheep?, the movie is set after the events of the original Blade Runner. The third full-length trailer will release tomorrow (July 17) on ABC's Good Morning America at 7 am ET. One can watch it on their social media page as well.
In the 21-second-long teaser, Harrison Ford says Gosling's character, "You're a cop. I had your job once." Thereafter, Gosling asks, "What happened?" while Ford responds, "We were being hunted!"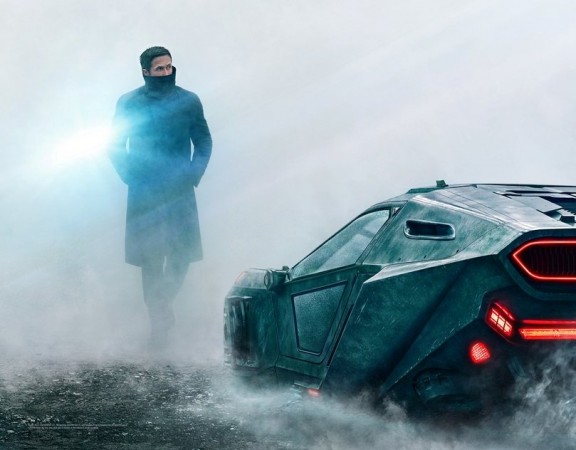 Here's the official synopsis of the Blade Runner 2049:
Thirty years after the events of the first film (Ridley Scott's original film), a new blade runner, LAPD Officer K (Ryan Gosling), unearths a long-buried secret that has the potential to plunge what's left of society into chaos. K's discovery leads him on a quest to find Rick Deckard (Harrison Ford), a former LAPD blade runner who has been missing for 30 years.
You can watch the teaser below.
Directed by Denis Villeneuve, the movie will feature Mackenzie Davis, Carla Juri, Lennie James, Robin Wright, Dave Bautista and Jared Leto alongside Ryan Gosling (The Notebook) and Harrison Ford (Star Wars).
Blade Runner 2049 is slated to be released on October 6, 2017.
Watch the previous Blade Runner 2049 trailer here.