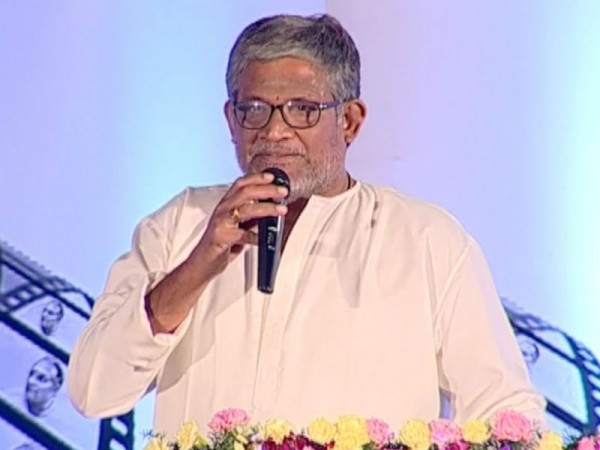 Actor-turned-director Tanikella Bharani revealed that power star Pawan Kalyan had promised him to play a Lord Siva's devotee in his directorial venture few years ago, but he is yet to live upto his words.
Talented character artiste Tanikella Bharani, who made his debut as director with Mithunam (2012), is now busy with the shooting of his second directorial venture, titled, Bhakta Kannappa, starring Sunil Varma. He opened up on Pawan Kalyan's promise, while answering a question about the film on iDream Telugu Movies' Frankly with TNR. He recalled an incident that happened on the sets of 2005 Telugu film Balu ABCDEFG in Ramoji Film City.
"The audio CD of my spiritual album Naalona Sivudu Kaladu was released at the moment. With the help of his assistant, I met Pawan Kalyan and gifted him the CD of Naalona Sivudu Kaladu. I visited the sets of Balu the next day and his assistant informed me that Pawan Kalyan wanted to meet me. When I went to meet him, the power star stretched his arms and hugged me warmly," Tanikella Bharani said.
"Pawan told me 'I am not a firm believer in God, but I listened to the songs last night and this morning. I have a kind of strange feeling, which I can't explain to you. The songs created a deep sense of devotion in me. I am not feeling like shooting for the movie today. I liked the songs very much. I wish to play a Lord Siva's devotee, if you ever planned to direct a devotional movie.' I agreed for his request," Bharani added.
"The idea of Kannappa struck my mind years later and I created a script on this character. Then I met Pawan and narrated the idea, which he was impressed with. But he requested to wait until he comes out of his flop streak. I said, sir, I don't have any urgency. Moreover I am not a professional director. He went busy with his movies and political activities. I narrated the same story to Vishnu Manchu, who agreed to produce the film with Sunil in the lead role," Tanikella Bharani said.
Bhakta Kannappa is not based on mythology, but it deals with a tribal love story. Sunil is seen playing a tribal character in the movie, which is set against a rural backdrop. Director Tanikella Bharani has included the element of entertainment in it. With Sunil playing this role, the question is - will Bharani create another script for Pawan Kalyan? Will the power star fulfill his promise?