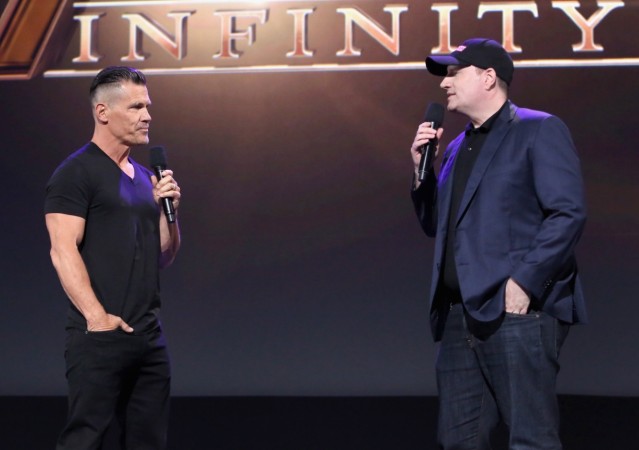 While the Avengers: Infinity War trailer debuted at Disney's D23 over the weekend, fans have only read the synopsis of what it looks like. According to the attendees of the exclusive preview, the trailer is mind blowing and fans are now curious to know when it shall be released worldwide.
Well, co-director Joe Russo has hinted the possible trailer release date in a complete Marvel style. Instead of pinning down an exact date, the Russo brother has promised, we will watch the trailer "soon".
Also Read: Avengers: Infinity War cast tease MAJOR spoilers; from superhero deaths to Thanos' role, 7 CRUCIAL details revealed
He also clarified that fans will watch Avengers: Infinity War teaser and not a trailer. The team has been working on the trailer/teaser at the moment and it will soon be launched soon. Though, he did not define the time in terms of days, weeks or months.
While the answer is vague, it is speculated that the trailer will drop at the 90-minute panel discussion scheduled at San Diego Comic-Con the coming weekend. Since the Hall H is notorious for trailer leaks, there are high possibilities that the trailer will be launched on the internet simultaneously.
Apart from the trailer details, actors Anthony Mackie and Sebastian Stan revealed that the battle scenes will be 25 times bigger than the airport war scene from Captain America: Civil War battle scene. While this will stun viewers, it does sound a little over-exaggerated. And it is not new for these actors to purposely hype the movie to tease fans.
The Avengers: Infinity War trailer preview saw a series of spoilers releasing (the link of which is shared above) which included details on Spider-Man and Doctor Strange bromance, The Incredible Hulk's "huge transformation" and Vision's Mind Stone among others.
Avengers: Infinity War releases on May 4, 2018 and this will be the first of the two-part Avengers sequels.