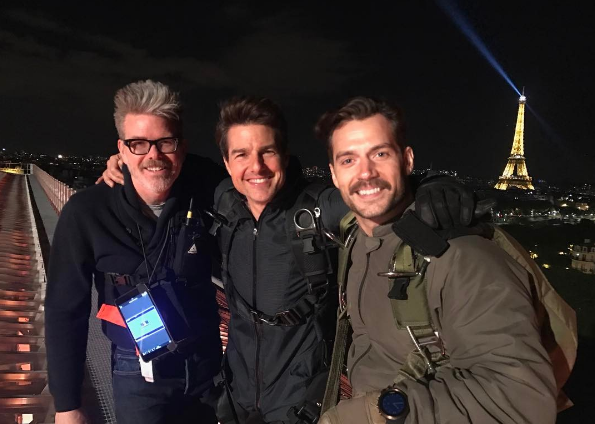 Mission: Impossible 6's filming has been going through some rough days, especially since Tom Cruise injured himself during a stunt scene. However, things are back on track with the actor returning to sets last week to complete the shoot.
Going by the latest updates shared by Christopher McQuarrie on Instagram, it looks like fans will soon get to watch the trailer of MI6.
Also read: Tom Cruise falls in love, again! This time it's not what you think
The director of the popular action thriller series took to social media to tease fans that he is adding some "finishing touches" to the preview while hinting that fans will see Ethan Hunt back in action soon.
Mission: Impossible series is known for high-octane stunts apart from their interesting plot lines. While the production has kept the plot line under the wraps (not even revealing Henry Cavill's role or character's name), the studio has hyped up the stunt scenes, assuring fans that it will be bigger than the Burj Khalifa stunt.
A few glimpses of the shoot have been hitting the internet ever since the filming has begun. Click here to check out some behind-the-scenes visuals.
Apart from teasing the trailer, McQuarrie has also recently shared a few behind-the-scenes pictures from the movie starring Superman actor Cavill and Rebecca Ferguson. The two monochrome pictures reveal nothing about the plot or scene, but they do reveal some amazing cinematography is in place for the Cruise-led movie.
In the picture featuring Cavill, the actor is seen sporting the controversial moustache with his hair slicked back. The actor is seated next to the camera. Meanwhile, Ferguson is seen holding on to a gun with no other cast member in the frame.
Ferguson will be joined by Ving Rhames, Simon Pegg, Alec Baldwin, Michelle Monaghan and Sean Harris in MI6 but Jeremy Renner will give a miss.
Mission: Impossible 6 is slated to release on July 27.