It is the time of the year to give thanks — Thanksgiving.
In the United States, Thanksgiving is celebrated on the fourth Thursday of November every year. Thus, this year it will be observed on November 23.
Also read: Thanksgiving day: 5 Tips to have healthy Thanksgiving and avoid weight gain
Apart from the US, Thanksgiving is being celebrated in Canada, Puerto Rico, Grenada and Liberia. But unlike America, Canada celebrates Thanksgiving on the second Monday of October.
Apart from having delicious food and watching Macy's Thanksgiving Day Parade on television, you can also spend the day or the entire weekend watching Thanksgiving-themed TV specials, movies and shows.
Here we have listed plenty of TV shows, movies that you can binge-watch this week to recover from a food coma.
Saturday Night Live
This Emmy winning comedy show will air their Thanksgiving special on November 22 at 8 pm on NBC.

A Charlie Brown Thanksgiving
You can watch the Charles M. Schulz's 1973 Peanuts classic on November 22 at 8 pm ET on ABC.
Friends
The Turkey day will be incomplete without watching Friends Thanksgiving episodes. Hence, you can binge the popular sitcom on TBS on November 23 from 1 pm to 6 pm.

The Simpsons
After a hectic dinner preparation, this animated series will be a good treat on the Turkey day. It will begin at 8 pm on November 23 and will continue until midnight on FXX.
The Godfather I & II
The first two Godfather films are undoubtedly the masterpieces of cinema and each of them is almost three-hour-long. Nothing could be better than these two. AMC will broadcast The Godfather I & II all day on November 23 beginning at 9 am.
Furthermore, you can also binge-watch shows on various streaming sites like Netflix, Amazon Prime or Hulu on Thanksgiving weekend.
Besides the aforementioned TV shows and movies, you can also binge the following list of TV shows on Netflix. Take a look.
Stranger Things
If you still could not catch up with the recently released second season of the most anticipated Netflix series of the year, then Thanksgiving is the best time to binge all the nine episodes.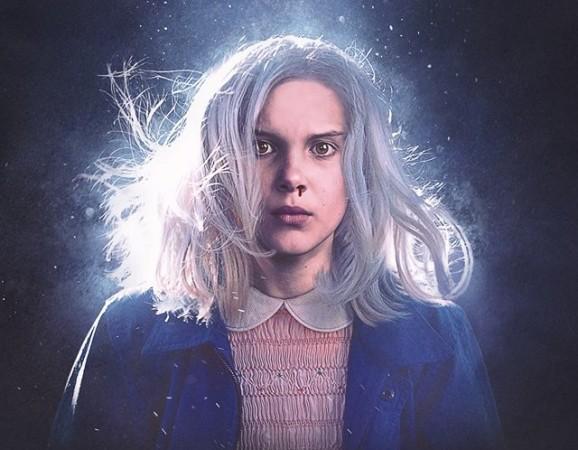 Rick and Morty
This sci-fi comedy series can be watched anytime. The animated series revolves around a super scientist grandfather Rick Sanchez and his not-so-smart grandson Morty and their crazy scientific experiments.
Marvel's The Punisher
If you are a fan of Marvel comics-based series and already binged Jessica Jones, Luke Cage, Daredevil, Iron Fist and The Defenders, then The Punisher should be a must-watch in your list.
The Crown
Before the release of the much-anticipated second season in December, The Crown revolves around the real-life story of Queen Elizabeth II.
Godless
The newly released Netflix original revolves around a ruthless outlaw that terrorises the west in search of a former member of his gang, who's found a new life in a quiet town populated only by women.