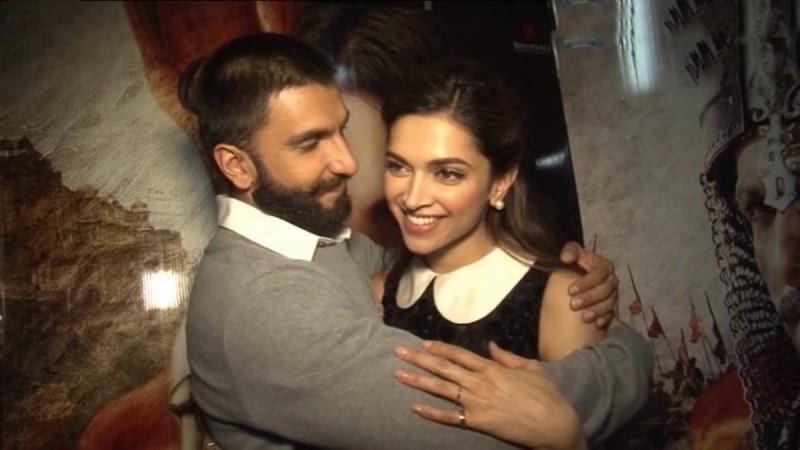 Deepika Padukone and Ranveer Singh may have remained tight-lipped about their romantic affair but there have been many instances in the past that gave us a glimpse into their not-so-secret relationship. And yet again, Deepika's fondness towards her rumoured beau Ranveer just showed how the two lovebirds are so much in love with each other.
When asked when does she plan to take her relationship to the next level, the dimpled beauty told Filmfare, "Hmmm...and what would the next level be? It's not obvious. I don't know if marriage per se... Because I believe every relationship has its natural progression. I'm discovering that myself."
Earlier, there were rumours that Deepika and Ranveer were planning to get married next year. It was also reported that Ranveer met Deepika's parents at a family gathering in the past which further added fuel to the fire.
When asked about her plan to settle down in 2018, Deepika said, "I can't put a year to it. Honestly, I've never been able to do anything that is time bound. I believe relationships have their way of unfolding. As far as my equation with him is concerned, I am sure that will unfold in its own manner. I can't wait to be a homemaker. Because from the time I was a little girl, I've always wanted to be that. I've always wanted to start a family."
Deepika and Ranveer always manage to grab eyeballs when they make public appearance together at any event.
Ask her what she likes best about Ranveer's company, Deepika says, "When we're with each other, we don't need anything or anyone else. We're comfortable in each other's presence. Sometimes it's intelligent conversation, sometimes just silence, sometimes there's a childlike innocence. We keep each other grounded. We are good in that sense."
Now, isn't that lovely?
On the work front, Deepika and Ranveer will be seen together in Sanjay Leela Bhansali's upcoming magnum opus Padmavati which is currently mired in controversy. While the release date of the film has been postponed, a Lok Sabha committee has asked CBFC and I&B Ministry to submit report on Padmavati by November 30.