Today (January 11) is Rahul Dravid's 45th birthday. The former Indian captain is one of the nicest and most appreciated cricketers in the world. After retirement, he has taken up coaching and is currently in New Zealand with the India Under-19 team for World Cup.
Cricket is a gentleman's game and Dravid always played it that way. He is one of the most respected persons in the sport. He is a role model for millions of youngsters on and off the field. In an impeccable career spanning 15 years, Dravid achieved a rare double of 10,000 runs in both Test and ODI formats.
For any crisis, Dravid was the go-to man for India. He batted at number three in Tests and rescued the side on many occasions. He played 164 Tests (13,288 runs), 344 ODIs (10,889 runs) and one T20I (31 runs).
Dravid was one of those cricketers who played the game in an exemplary way. However, there was one incident in his career when he left his team-mate and batting legend Sachin Tendulkar "shocked" and "upset".
Indian fans will remember Multan Test in 2004 for three major reasons. One - Virender Sehwag (309) became the country's first-ever triple centurion. Second - India won a Test for the first time in Pakistan (innings and 52 runs). Third - Dravid declared India's innings with Tendulkar stranded on 194.
Dravid's decision to declare India's first innings at 675/5 declared in 161.5 overs left many baffled as Tendulkar was nearing his double century. What transpired in the dressing room was revealed only years later when Tendulkar wrote his autobiography Playing It My Way.
Tendulkar wrote he was "fuming" after Dravid, the stand-in skipper for the injured Sourav Ganguly, called a halt to India's batting.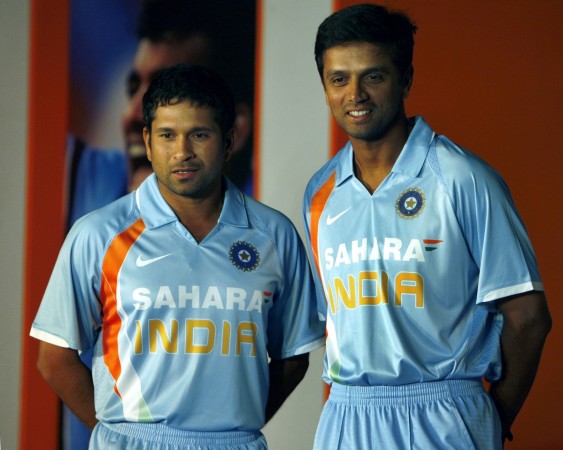 "I was shocked as it did not make any sense. It was Day 2 of the Test match and not Day 4, as it had been in Sydney, a month earlier," Tendulkar wrote in his book.
He added, "Disappointed and upset, I made my way back to the dressing room and could sense that the whole team was surprised at the decision (Dravid declaring with me stranded at 194). Some of my team-mates perhaps expected me to throw my gear about in the dressing room in disgust and create a scene. However, such things are not in me and I decided not to say a word to anyone about the incident.
"I calmly put my batting gear away and asked John Wright for a little time before I went out to field because I was feeling a little tight after batting for so long. Inside, I was fuming."
The Master Blaster also wrote that he told Dravid that he should be "left alone".
"I assured Rahul that the incident would have no bearing on my involvement on the field, but off the field, I would prefer to be left alone for a while to come to terms with what had happened," Tendulkar said.
Tendulkar, however, mentioned that the incident had no bearing on their friendship.
"Despite this incident, I am glad to say Rahul and I remained good friends and even on the field, our camaraderie remained intact until the end of our careers. We continued to have some good partnerships and neither our cricket nor our friendship was affected," Tendulkar, who played in a world record 200 Tests and 463 ODIs, said.
He also wrote that coach John Wright and Ganguly apologised on the same day for what had happened.