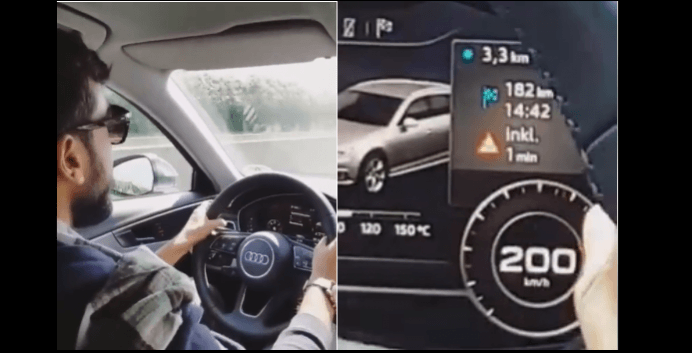 Disclaimer: Speed thrills but kills!
A few days ago, 17-year-old boy Arfan, who was driving his parents' high-end car, had died after he lost control of the wheels on Hosur Road Elevated Expressway in Bengaluru. Despite hearing similar stories almost every day, people often violate traffic rules and cause accidents all over the world.
Now, a video of young Malayalam actor Kalidas Jayaram driving an Audi car at 200 km/hr has surfaced online. Kalidas reveals it to be a dream come moment for him and has also advised people not to try this stunt as he is seen driving on a highway that has no speed limits.
"All time dream comes true ...#autobhan #drive. Pardon the german guy next to me. and btw this highway has no speed limits ...so dont try this [sic]," the young actor wrote while sharing the video on his Facebook page.
Watch: Kalidas Jayaram's Poomaram song Kadavathoru Thoni is out; will it repeat the success of Njanum Njanumentalum?
While many have congratulated Kalidas, a few netizens have criticised actor Jayaram's son for sharing the video on social media as it might tempt youngsters to try it out on Indian roads.
"Dear Kalidas.. it's your personal things .. but think twice before post in social media .. bcz lot of people's especially youths followed you.. they couldn't identify it's done in safety road and full safety vehicle.. might be chance to try in our roads [sic]," commented a netizen named Prajo.
Also read: Kalidas Jayaram's fan moments with Rajinikanth
Kalidas was holidaying in Germany. The road we see in the video is known as Autobahn, a federal controlled-access highway system in Germany that has no mandated speed limit for some classes of vehicles. The country's Autobahn network has a total length of approximately 12,993 kilometres and is among the most dense and longest controlled-access systems in the world.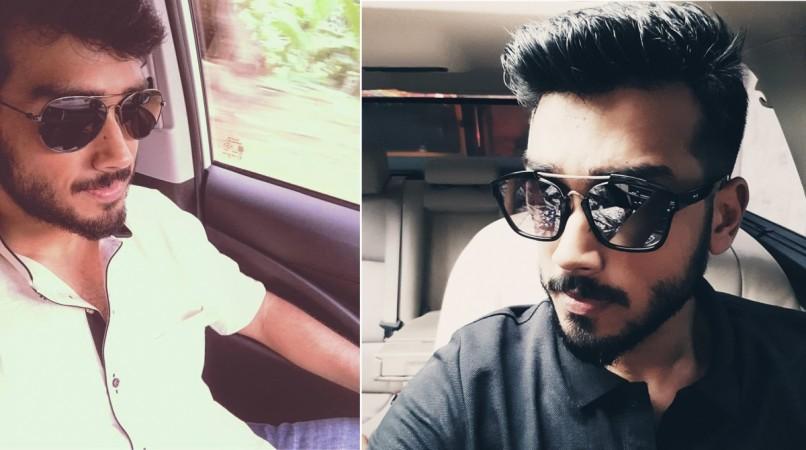 Meanwhile, on the acting career front, Kalidas had bagged the National Film Award and Keala State Film Award for Best Child Artiste in 2003 for his performance in Malayalam movie Ente Veed Appuntem. After a long gap of 13 years, the young actor made his debut as a hero in Tamil flick Meen Kuzhambum Mann Paanaiyum wih Prabhu in 2016.
Also check: From Child Actor to Chocolate Hero: Watch Kalidas' Ad [VIDEO]
Kalidas will be seen next in Tamil and Malayalam movies Oru Pakka Kathai and Poomaram, respectively. The song Njanum Njanumentalum from director Abrid Shine's campus entertainer Poomaram has already become the most liked video song and viewers have been eagerly awaiting for the release of the film.
Watch Kalidas Jayaram's video here: