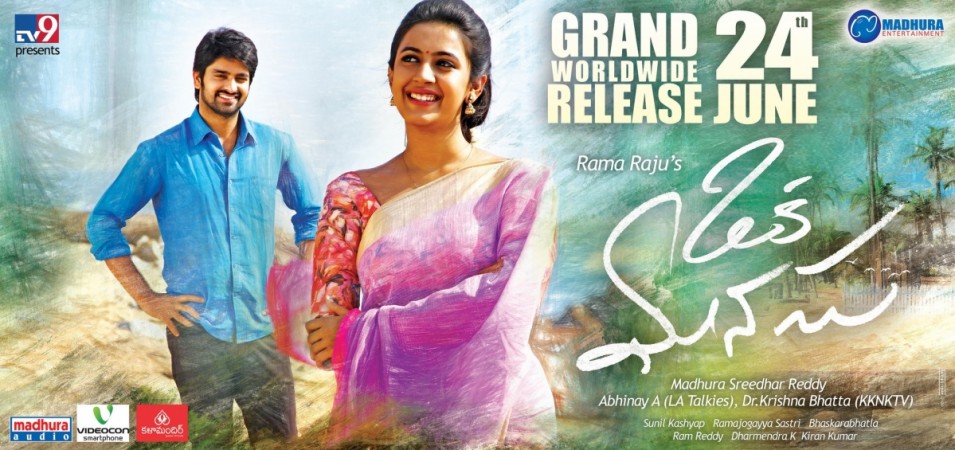 Actor Naga Shaurya has revealed that he was sceptic about whether Niharika Konidela would fit in to the role of Sandhya in "Oka Manasu," which is scheduled to be released in theatres on June 24.
Naga Shaurya, who is busy promoting "Oka Manasu," opened up on his doubt in an interview to Hyderabad Times (HT). "By the time I heard the story, Niharika was already part of the film. I was unable to even imagine her in the role as it felt a bit too different from what I had seen of her on television. But when I saw her transitioning into the character on the first day of the shoot, I was taken aback," he told HT.
"Oka Manasu" is a romance drama film, written and directed by Rama Raju Gottimukkala. Talking about her character, Niharika says her role is very close to her real life. "Sandhya is a beautiful soul, who's subtle and calm. She loves unconditionally and knows what she's doing. I found myself in her. By the end of the film, I became just like Sandhya," the actress told HT.
Niharika says initially she was also not confident of doing justice to her role. "I've put a piece of my heart in this film... I was initially scared and unsure whether I'd be able to do justice to the role... if I would be able to become Sandhya. But I eventually realised that Sandhya is every woman," she added.
The mega princess is all praise for Naga Shaurya for his support and guidance. "I couldn't have asked for a better co-actor for my first film. I can't tell you how much effort he put in to make me feel comfortable. He would give me tips on how to perform in certain sequences. I think we eventually grew to understand each other's wavelengths and that was translated on to the screen," Niharika said.
Naga Shaurya and Niharika's chemistry is the highlight of the film. "Oka Manasu is a pure love story and our chemistry was essential to make the romance come alive on screen. I feel blessed that it all worked out so well for both of us. In fact, neither Shaurya nor I would need an in depth explanation of our characters or the repetition of dialogues... It felt like it was all just coming from within," she said.