Experienced Australianpacer John Hastings has announced his retirement from all forms of cricket owing to a mysterious lung condition.
Hastings, who had already announced an indefinite break from cricket last month, was forced to take the decision after an extensive testing process.
"I've gone through an extensive testing process," Hastings told The Age. "I suppose the important thing to note is that I'm actually in good health. I've gone through stress tests and bronchoscopes, and angiogram bronchoscopes and all this sort of stuff. It's been quite invasive, and lengthy I guess."
'It's only when I bowl'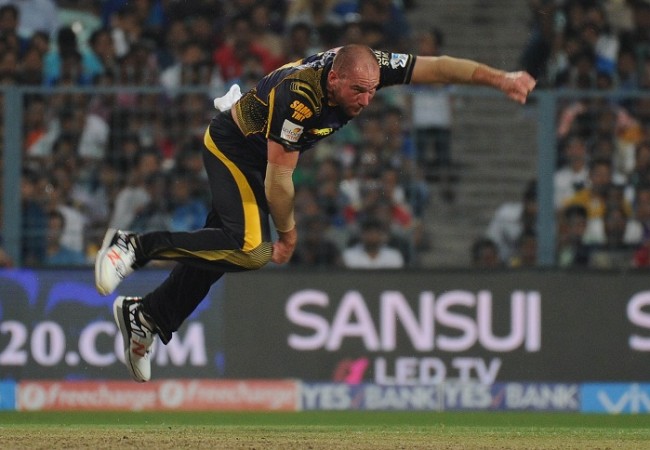 "It's [only] when I bowl. The pressure at the crease, little blood vessels in my lungs burst. That determines that I cough up blood on a regular basis when I'm trying to bowl. It's a really scary thing," Hastings revealed.
The burly Victorian also said that he is doing weights and training like before, but the condition impacts him only when he is bowling.
"I'm training now, doing F45, lifting weights or boxing it doesn't happen. It's really only the pressure of the actual landing of bowling. There was just a lot of grey area surrounding long-term health, whether it was causing any damage, and if there was any potential to have a fatal bleed on the field," Hastings said.
The fast-bowler had a rather stop-start career with the Australian national team, but he was a giant in the domestic setup. He was the captain of Big Bash side Melbourne Stars and said that he would have loved a title with the Stars.
He has already dabbled into commentary, and although, the start was not very auspicious - he openly criticised the selection of Steve O'Keefe which results in a jarred relationship, he aims to continue looking at further media opportunities.
He played 1 Test, 29 ODIs and 9 T20Is and bagged 50 International wickets.