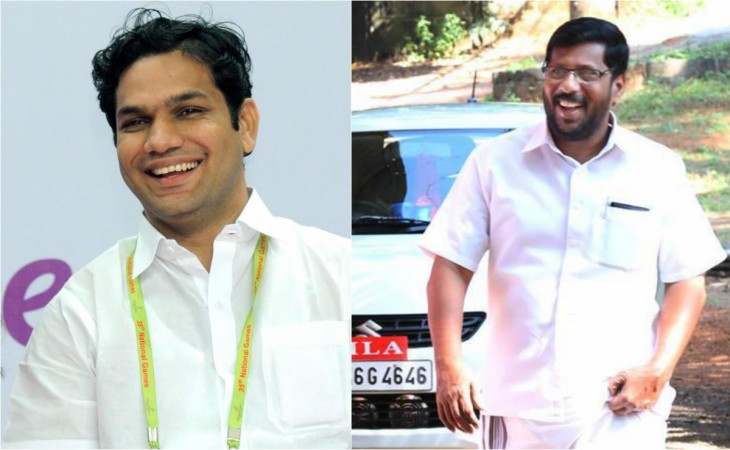 If you visit the household of a Keralite after 7 pm, you would either see someone watching Malayalam television serials or news channels. Let us not discuss the serials that inject poison in the minds of the audience, as this would become a never-ending article. So, let us move to the latter.
With the launch of a number of news channels in Malayalam, including, Manorama News, Asianet News, Kairali, Media One, Reporter, Amrita, and a lot more, there is a stiff competition between them for high TRP ratings. Interestingly, everyday these channels hold live debate shows inviting prominent faces in society to discuss and comment on current, hot topics. And most often, these "live" programmes end up on a rough note, with the news presenter either not allowing others to speak or the allotted time would be over without any conclusion to the whole discussion.
Now, a video has surfaced online clearly indicating that most of the news channels are "cheating" their audiences with those so-called "live" chat shows written above the screen, which are actually shot before-hand. As seen in the video, Kerala MLAs' Hibi Eden and KV Abdul Khader, representing Congress and CPM, respectively, are seen attending two live shows in two different channels at the same time. How is that possible anyway?
In the video that is captured at around 8:40 pm on March 9, Hibi Eden is seen attending live discussion shows on Asianet News and Mathrubhumi News, while Abdul Khader appears on Mathrubhumi news as well as Media One channels. "The news channels are trying to cheat us by saying these are live shows," the person, who recorded the video is heard saying in it.
"Double aa.. double.. kumbidi.. avidem kandu.. ividem kandu (courtesy to Innocent's dialogue in the hit Malayalam movie Nandanam)," netizens have already started commenting on the video, which is doing the rounds on social media and Whatsapp.
Watch the video of three Malayalam news channels cheating the audience with live shows: