In the West, he met Sally. But in these parts of the world, Harry found more solace in meeting Sejal. But does the man look too old now to rerun the plots?
Shah Rukh Khan and Anushka Sharma starrer Jab Harry Met Sejal got released on August 4 and as usual, the fans were ecstatic. "SRK is ageless," said one. But is SRK ageless or has the Bollywood audience run out of option?
Same plot, time and again
SRK had once met Kajol and the duo had delivered consecutive hits in the 1990s. But rerunning the same idea with Sejal replacing Kajol is not looking smart. Khan, who will turn 52 this November, needs to reinvent himself. But yes, the man himself is a brand and a mere stretching of his arms inviting his Lady Love in the lap of nature does enough favour to the directors and producers.
We, therefore, get stuck between two arguments. Should an actor redefine himself with age to establish his legacy as a versatile actor or should he be content over the fact that the established stardom is enough to take him along for the remaining period of his glorious career? SRK certainly is a man who belongs to the second category.
Amitabh Bachchan & Aamir Khan are two actors who have worked on character roles
But when we look at the likes of Amitabh Bachchan and Aamir Khan, they are not the ones who follow SRK's pattern. Once an angry young man, Bachchan today is an incredibly cool old man who can do wonders to any role given to him. A man with a rare luck to have seen both the pre-liberalised and post-liberalised Bollywood equally, Bachchan has adjusted himself to the changing times with a mammoth success. Nobody can perhaps eclipse him ever on this count for there is nobody else who has conquered the transition the way he has.

Aamir Khan also has excelled in playing character roles magnificently. Once dubbed as a chocolate hero, the man has covered an astronomical distance to become what he is today. In the last nearly two decades (since Sarfarosh in 1999), Aamir Khan has indeed set an example for others. The Thugs of Hindostan will be one people will be closing watching to see who wins the battle of versatility – Amitabh or Aamir?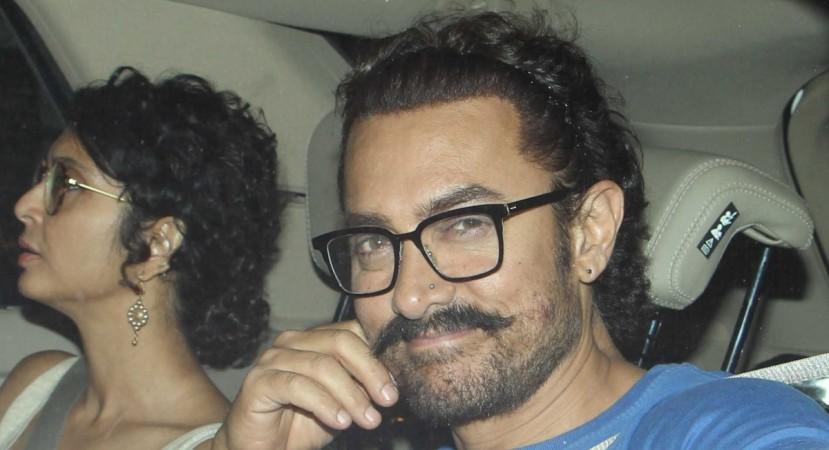 But do we see such moments of interest in SRK's films? It's not that the man doesn't do different roles but somewhere his image has been appropriated by Raj of DDLJ. SRK did almost a Bhuvan of his rival Aamir in Lagaan through the portrayal of Mohan Bhargav in Swadesh (both films directed by Ashutosh Gowariker) while his performance as Kabir Khan in Chak De! India is one of his best. But there are films in between in which SRK has spoken as a star and not an actor of versatility. That's disappointing.
For a man who completed 25 years in the film circuit this year, it is time for him to don different roles more consistently. Kajol was a suitable partner for him and we all loved the pair but Sejal is perhaps too young for him to match.