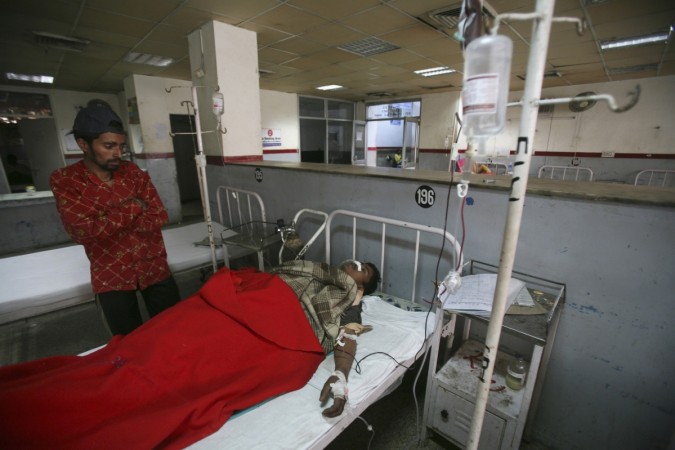 A descendant of Jashpur's former royal family and BJP Parliamentarian Raja Ranvijay Singh Judeo's brother Vikramaditya Singh Judeo is absconding after deliberately running his SUV over a private school director.
The incident happened on Monday in Chhattisgarh's Jashpur District.
The school director Barmeshwar Gupta was admitted to a hospital in Chhattisgarh from where he was referred to Ranchi Apollo hospital in Jharkhand. His condition is said to be critical.
The Chhattisgarh police have registered an attempt to murder case against Vikramaditya who is on the run after committing the crime, Jashpur Superintendent of Police GS Jayaswal told The Times of India.
Police said that Vikramaditya first thrashed Gupta, then ran his vehicle over him following a heated argument over a piece of land that earlier belonged to his family a decade ago.
Gupta had bought the piece of land in Jashpur from the Judeo family around 10 years ago for construction of a school, but his plans were being obstructed by Vikramaditya.
"While Gupta was inspecting the land, Vikramaditya approached him in his SUV-Pajero accompanied by two others. He misbehaved and declared the land belonged to his family and he should stop construction,'' a police officer said.
"A heated argument followed as Vikramaditya started beating him after which he fainted. Threatening Gupta in a fit of rage, Vikramaditya ran over the SUV over him and fled," he added.
The brutal incident brought the residents of Jashpur into the streets to protest against the former royal family, for the first time ever, forcing security agencies to deploy enough forces to control the situation.
Vikramaditya reportedly has a history of committing crimes. In 2010, he was accused of beating two minor children – a girl and a boy – who were allegedly abducted by him and kept at the palace as slaves.