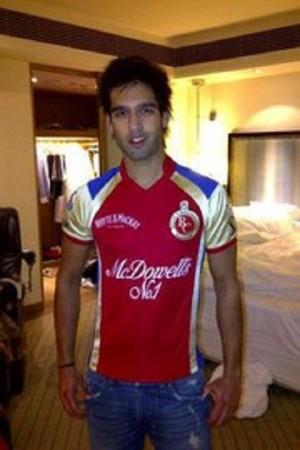 It looks like Liquor baron Vijay Mallya's son Sidharth is getting serious about kick-starting his film career, as reports suggest that the suave celeb had auditioned for Priyanka Chopra's "Quantico".
Sid told DNA how he had read the part of Alex Parrish's (Priyanka) lover, adding he never made it through to the final cut, probably because the makers didn't want two Indians in the show.
"But I have to tell you it was the best pilot script that I had read. I did a talent show with ABC, which is why I got to read for a lot of parts for their shows. Quantise was by far their best!," he further said.
Sid, who is currently pursuing acting at Royal Central School of Speech and Drama in London, had once auditioned for a part in Matthew McConaughey's "True Detective", which also didn't work out in his favour.
"They loved my audition, but I didn't look like a gangster from any angle! A lot of people have said that I look ethnically ambiguous so that works in my favour. I could play Mexican, Middle Eastern, Mediterranean, probably the last thing I could play is Indian," he explained.
However, Siddharth will make his small screen debut in a Steve Barron production.
In other news, "Quantico" trailer has been met with a positive response so far and Priyanka's fans are raving about it on social media.
A thrilled PeeCee took to Twitter to acknowledge the praises. "This is so overwhelming.I'm humbled and nervous.Hope to live up.Thank u.How do I say this.. Needed the love. #1MillionViews (sic)," she posted.