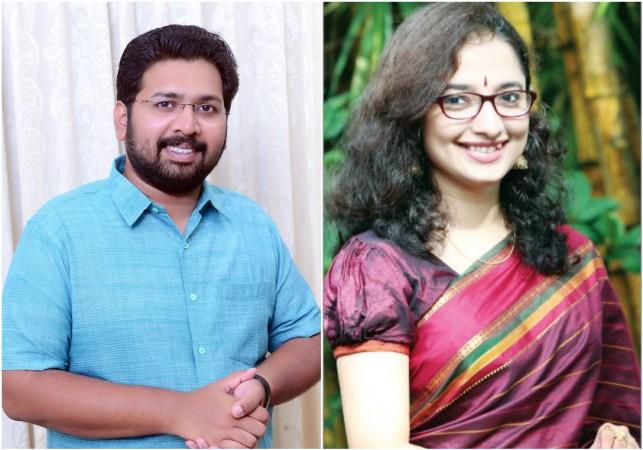 MLA KS Sabarinadhan, representing Indian National Congress from Aruvikkara constituency in Kerala, is all set to enter wedlock soon. The politician made the announcement via his official Facebook profile, and shocked many of his followers as he is getting married to Thiruvananthapuram sub-collector Divya S Iyer.
Also read: KS Sabarinadhan responds to viral video of party worker attacking an old woman

"Many have been asking me about my marriage for quite some time now and I am happily announcing about it today. I met sub-collector Divya S Iyer in Thiruvanathapuram. After getting to know each other, we realised that there are similarities in our thoughts, ideas and interests. So Divya will soon be a part of my life with the blessings of both our families. Hoping to get the blessings of each one of you. Will update with more details soon [translated from Malayalam]," reads the Facebook post of the MLA, in which he has also posted a photo of them together.
Sabarinadhan, an engineering and MBA graduate, entered politics after the demise of his father G Karthikeyan, the former Kerala Assembly Speaker. He was elected as the MLA after winning the by-election conducted in Aruvkkara constituency in Thiruvananthapuram in 2015.
Meanwhile, Divya, who is a 2014 batch IAS officer, became a familiar face for Keralites after she was appointed as the Assistant Collector of Kottayam district in 2016. She was known for her innovative ways in encouraging people to cast their votes by singing a song ahead of the Assembly elections in May.
Reports also had it that she is making her acting debut in Malayalam as a Christian nun in the movie Eliyammachide Christmas.
The multi-talented civil servant has also proved her talent in Kathakali, Odissi, classical music and solo acts, apart from authoring four books. Divya stood 48th in the All-India Civil Services Examinations in 2013 in her second attempt.
Read the full Facebook post of Sabarinadhan here: