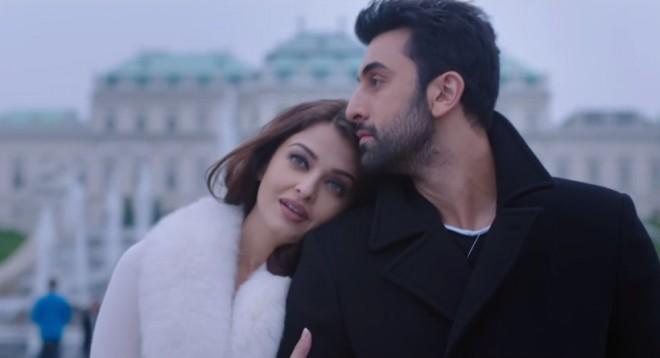 Aishwarya Rai Bachchan and Ranbir Kapoor's sizzling chemistry in Ae Dil Hai Mushkil has been the talk of the town. And now it has been known that once Aishwarya's daughter Aaradhya mistook Ranbir as her father Abhishek Bachchan.
In a recent interview, the gorgeous actress revealed that Aaradhya once ran to Ranbir and hugged him thinking that he is her dad and Aishwarya's husband.
"She (Aaradhya) knows him (Ranbir) well. One day she just ran into his arms. Because he was wearing this jacket and cap like AB (Abhishek Bachchan) and he had the stubble. Thinking he's AB, she hugged him and he was like 'awww'," Aishwarya told Filmfare.
Aishwarya also said that after the incident, her daughter has become a little shy around Ranbir. The two stars have shared screen space for the first time in Ae Dil Hai Mushkil. However, the duo has known each other since quite long and that reflects in their onscreen chemistry.
There were reports that the Bachchan family was not happy about Aishwarya's steamy scenes with Ranbir. Amitabh Bachchan, who is very active on Twitter, not promoting Ae Dil Hai Mushkil on social media further ignited the rumours.
Most recently, a sizzling photoshoot of Ranbir and Aishwarya had gone viral. There were again reports that the Bachchan family did not approve of the photoshoot. Directed by Karan Johar, Ae Dil Hai Mushkil also features Anushka Sharma and Fawad Khan.
The film has been in controversy for the Pakistani actor's presence. Strong opposition has come up regarding the release of the romantic drama. The director recently approached the Union Home Minister Rajnath Singh for a safe release of the movie in theatres. The BJP leader also assured him of a smooth release of the film.