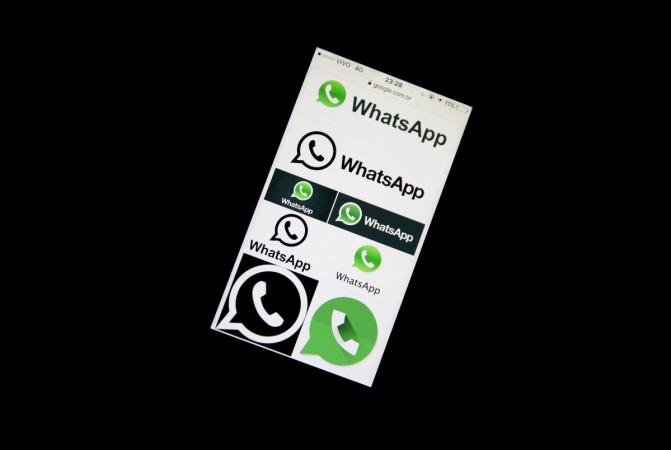 Ever since popular messaging service WhatsApp was taken over by technology giant Facebook, users have been wary of Facebook having overreaching powers over Whatsapp's user content.
The new privacy policy might unsettle WhatsApp users, who were previously assured that its association with Facebook would not affect its privacy policy.
For the first time in four years, WhatsApp has changed its policy on privacy. It will now allow Facebook to provide WhatsApp users with "better friend suggestions" and provide "more relevant ads," noted the official WhatsApp blog.
Facebook systems will now be able to access phone numbers from WhatsApp. But it reassured its customers that it's "belief in the value of private communications is unshakeable."
It also said that it would be giving it to advertisers. It reiterated that will still not allow third-party banner ads on the service.
It provided instances where Facebook might push tailored messages like:
Receiving information on the flight status for an upcoming travel
Purchase receipts
Delivery and shipping notifications,
Appointment information
Marketing
Offers that might interest users
Hear from the bank about a fraudulent transaction
Additionally, users can choose not to be part of the account sharing business with Facebook.
Facebook bought WhatsApp in 2014 for $22 billion and since then it has rolled out several features for the messaging service, namely, end-to-end encryption, WhatsApp Calling and WhatsApp for web and desktop.
Here is how to opt out of Facebook data sharing:
As noted earlier, WhatsApp has told users that they can opt out of data sharing. iDigitalTimes has shared two ways to avoid sharing information with Facebook.
The second method allows users 30 days additional time period to check make the choice after accepting the terms and Terms and Privacy Policy.
Fist method:
Before you tap 'Agree' to accept WhatsApp's updated Terms of Service and Privacy Policy, tap 'Read.'
You will see a control at the bottom of the screen. If you do not want your account information shared with Facebook, uncheck the box or toggle the control.
Second method:
After agreeing to WhatsApp's updated Terms of Service and Privacy Policy, you will have an additional 30 days to opt out of sharing account information with Facebook for marketing purposes.
In the WhatsApp app on your mobile device, go to Settings > Account > Share My Account Info.
If you do not want your account information shared with Facebook, uncheck the box or toggle the control.
Why users may not be able to completely control the information WhatsApp shares with Facebook
Though WhatsApp has provided users with a choice of either joining them by sharing information or by rejecting such access, reports have pointed out to an official statement from the company on how it might still access some of the user's data, even if they do not have a Facebook account.
"As part of the Facebook family of companies, WhatsApp receives information from, and shares information with, this family of companies. We may use the information we receive from them, and they may use the information we share with them, to help operate, provide, improve, understand, customize, support, and market our Services and their offerings," WhatsApp noted.
"Facebook and the other companies in the Facebook family also may use information from us to improve your experiences within their services such as making product suggestions (for example, of friends or connections, or of interesting content) and showing relevant offers and ads," it added.