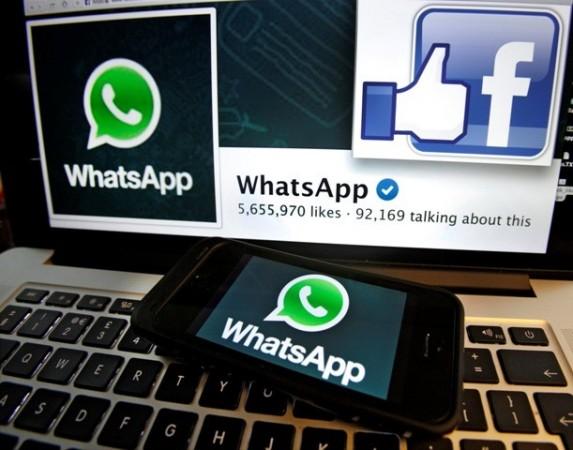 WhatsApp may be the world's largest cross-platform instant messaging service but it's getting a tough fight from emerging rivals in this category.
In a bid to sustain its dominance, the messaging app maker appears to be working on new features. There is a fresh set of images leaked on the social networking site, Google+ that show WhatsApp's upcoming web client for browser-based messaging.
If the images are legit, soon users of the most popular instant messaging app will be able to communicate with friends from their PC. The images were taken down shortly but folks at GSMArena got their hands on to the pictures. The leaked screenshots show WhatsApp's Settings screen prompting the user to pair with a web browser and a trusted computer to form a secure connection, according to the publication.
There are no details on how the app would work on a PC but one of the screenshots show a QR code. It may be hinting at a way to scan a QR code from WhatsApp's official website using a smartphone to sync all messages on to the computer. This will allow users to see all messages appear on the desktop browser.
This isn't the first time a web client for WhatsApp has been leaked. Last month, first evidence of WhatsApp for PCs emerged when AndroidWorld.nl found traces of WhatsApp Web logs in the app's APK. The discovery strongly hinted at WhatsApp's secretive plans to go after rivals like Line, Viber, Telegram and WeChat that have an accompanying web client.
Meanwhile, there were reports hinting at other features for WhatsApp. Leaked images from last month showed a voice-calling feature within the chat app, which was also confirmed by the company's CEO Jan Koum.
Another recent report suggested a new video-calling feature for the app. Instead of having its own source for video-calling, WhatsApp would rather integrate a "Call via Skype" button within the app.