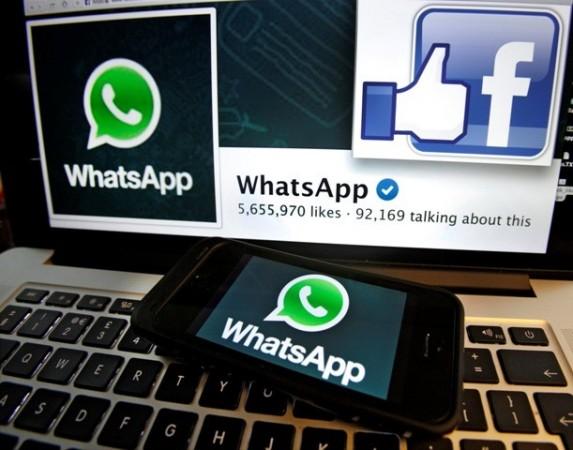 WhatsApp is celebrating a new milestone of 700 million active users and plans to add new features that will help bring more people on its network.
The company's CEO Jan Koum confirmed last year that a voice-calling feature for WhatsApp was coming in 2015, a new report by Maktechblog exclusively reports that video-calling will also be added soon.
Video calling will be enabled on WhatsApp via Skype, as the November update for the app showed a reference to "Call via Skype" feature. This means, WhatsApp will not have its own video-calling feature, but simply integrate a "Call via Skype" button into the messenger app. Using Microsoft's video-calling service makes sense because the Redmond-based software company is an investor in WhatsApp's parent company, Facebook, Digit reported.
Other than the video-calling reference in the update's APK file, Maktechblog also spotted various voice-calling features. According to the report, users will have multiple call options such as call mute, call hold, call back, call back in X minutes, call back message, call notifications and a separate screen for call logs. The tech blog also found traces of another important voice call feature, Driving Mode. As the name suggests, the Driving Mode feature will help drivers get messages and caller's names read out loud.
The latest report follows previously leaked screenshots of the voice calling feature on WhatsApp. If the rumors are to be believed, the voice-calling feature for iOS, Android and Windows Phone devices will arrive sometime this year. But the video-calling feature will likely be added at a later time.
All these reports show how WhatsApp is massively growing, not only in terms of users but as a product. Another recent report spotted "WhatsApp Web" occurrence in an update APK, showing web logins and tracking status online. With these new additions WhatsApp is taking a shot at rivals like WeChat, Viber, Line and others. It is only a matter of time before these new features are officially a part of WhatsApp.