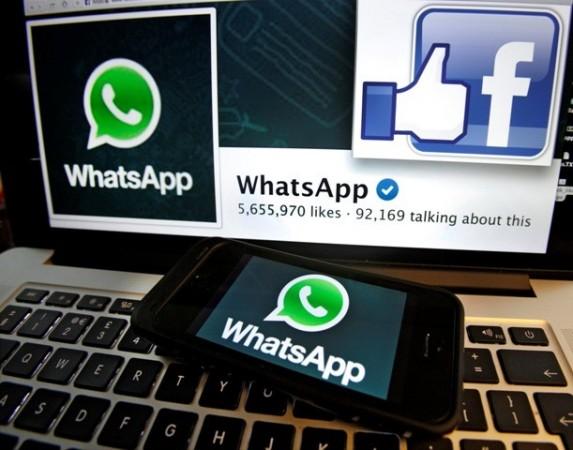 If the reports are true, you may soon be able to send and receive WhatsApp messages from your desktop. As exciting as it sounds, this is currently just a rumour with some serious data to back it up.
The rumours of a web version of the WhatsApp messenger emerged after Telegram founder Pavel Durov revealed in an interview with TechCrunch that the Facebook-owned messaging company tried to hire his web app developer. The folks at AndroidWorld.nl dug deeper and found the app's APK to contain several instances of "WhatsApp Web" logs.
According to Android Police report, "WhatsApp Web" logs appeared in the 2.11.471 version and show tracking of status and "last seen" activity on the web. The rumours are still in the early stages and fail to show how WhatsApp plans on giving users' web access without a telephone number. In fact, Android Police found the possible sub-domain for WhatsApp, web.whatsapp.com, which is locked with a Google account login.
Even though WhatsApp is owned by Facebook, the messenger app seems to stand at a safe distance from its parent company for the web interface. There was no mention of Facebook anywhere in the APK, suggesting WhatsApp may not use people's Facebook accounts to login to the web client.
WhatsApp is currently the largest cross-platform instant messaging service with 600 million monthly active users. Unlike its rivals Line, Viber, Telegram and WeChat that have a web client, WhatsApp reserved its messaging service to mobiles only.
WhatsApp for Web is still without definite proof but it is good to see a new angle in the company's plans for future. As the word is already out about the web version for WhatsApp, this is certainly not the end. A lot of rumours and leaked reports alike will make their way in the future if WhatsApp really has something going on behind its mysterious curtains.