WhatsApp users have long been anticipating the much-talked-about voice calling feature on their phones but the limited rollout has kept most users waiting.
But it seems that the WhatsApp team is finally satisfied with the new feature's performance as it is being rolled out as an official update to Android users. Most importantly, the OTA rollout means users will not have to activate the feature by getting an incoming call from someone who already has it working, giving access to free VoIP feature instantly.
Phone Arena reported on Monday that some of its readers were able to activate the voice-calling feature on their WhatsApp simply by updating it. Users can update their WhatsApp from the phone by going into Play Store > My Apps > WhatsApp > Update.
After updating WhatsApp with voice-calling, users will witness tweaked interface featuring three separate tabs. In addition to the usual Contacts and Chats, users will find a separate tab for Calls. The new tab will list the call history and looks identical to the phone's standard phone logs. In the Calls tab, users will have the option to make a new call by tapping the phone icon on the top right. Users can make calls only to the numbers saved on the app.
With the new update, users will also have the option to save contacts from within the app. Tap on Contacts tab and select the top right icon to add a new number to your directory. The Chats section of the app remains intact.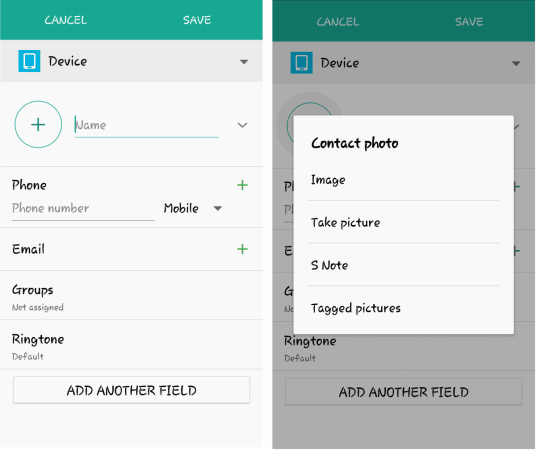 WhatsApp hasn't confirmed the official rollout of voice-calling to its users and the Play Store change-log makes no mention of the new change.
WhatsApp For iOS, Windows Phone
During the Facebook F8 conference last week, WhatsApp co-founder Brian Acton confirmed that voice-calling feature for iOS users is just weeks away. The exact date is not known but the Android rollout hints at similar fate for iPhone users in the upcoming days or weeks. If your iPhone is jail-broken, users can get the feature activated with few tricks. It will also require an invite call from someone who already has the feature active on their app. But waiting it out will bring the feature to all users the official and easy way.
There's no news on WhatsApp getting voice-calling feature on Windows Phone platform but a recent leak suggested the arrival is imminent. But it may take longer than iOS users as the feature will be tested for perfection before an official rollout.