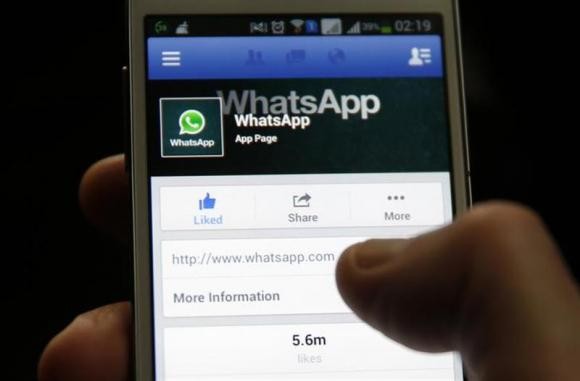 If you are among the lucky ones with an activated voice-calling feature on your WhatsApp, it's time to earn some goodwill by inviting other friends who do not have it activated. WhatsApp has once again activated the calling feature in its servers, allowing more users on the network to take advantage of the new beta feature.
According to a report by Android Police, the WhatsApp voice-calling feature can be activated if you have the latest version of the app (v2.11.552) installed on your phone and get a call from someone who already has it activated on their app.
It's pretty much the same procedure to get voice calling activated, but WhatsApp had closed the invite system for a while. Clearly, the WhatsApp team is confident to take in more users for testing now so the new feature can be put through a tougher trial. The company has already confirmed that it will release the new feature to all the users as soon as it is fully-satisfied with the initial results. By using an invite-only system, WhatsApp is trying to control the number of users it can take at a certain time, after all the company has over 700 million users and it must be well-prepared before pushing the feature in the field.
How to get voice-calling activated on WhatsApp?
The process of getting voice calling activated on your WhatsApp is extremely simple, but tricky at the same time.
Download the latest version of WhatsApp from APKmirror (v2.11.552), which has the best chance of getting an invite.
Users then need to find a friend who already has the feature activated.
Ask your friend to use his WhatsApp voice calling feature to call you.
After a successful voice call connection, the feature will be activated for you.
With the new feature in action, WhatsApp users will see some changes in the app's user interface. The single chat layout will be swapped with a 3-tab UI showing calls, chats and contacts separately. Users will see a call icon in text chats with other contacts and also in the action bar and in the menu. Clicking on the contact's profile picture will bring up a bigger image with options to call or message them or just view their information, Android Police explained.
If you miss a call from another user, there will be a notification left in the phone's notification panel. Also, ongoing calls will be shown in the notification panel during the entire call time along with an option to disconnect without returning to the main calling screen.
On the downside, users will no longer be able to place regular network calls from within the app, which is helpful when a user is offline.