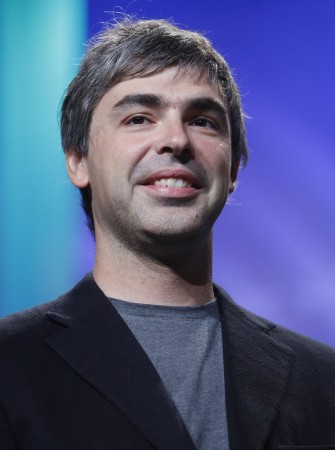 Google's CEO Larry Page had reportedly met with WhatsApp CEO Jan Koum, in a bid to prevent the popular messaging app from being sold to Facebook.
WhatsApp co-founders Koum and Brian Acton are said to have turned town Google's offer in favor of Facebook, even when the former offered to pay more than what Facebook did.
The Information has reported that Page met with Koum, a few days after Mark Zuckerberg had offered to purchase the rapidly growing messaging app, with the Facebook chief also offering Koum the chance to join his board of directors.
Read: Facebook Buys WhatsApp: $19 Billion Shocker Investment is Equal to Total Annual Lending by World Bank
The news outlet claimed that the Google CEO urged Koum to stay independent, as WhatsApp was "a big threat to Facebook", adding that joining Facebook would have a major impact on "how things play out for years to come".
WhatsApp is speculated to have rejected Google's offer because Koum was not offered a seat on its board of directors, unlike Facebook.
A Google source, however, told the outlet that WhatsApp had misunderstood Page's intentions and that he was merely encouraging them to remain independent.
The $19 billion deal to sell WhatsApp to Facebook was confirmed Thursday, and it is one of the biggest in tech history. The sale makes WhatsApp's co-founders Koum and Brian Acton instant billionaires.
The monstrous amount is the largest sum paid to a startup as part of an acquisition, and is six times of what Google paid for Nest in January ($3.5 billion). The amount is also a whooping 19 times of what Facebook paid for Instagram two years ago ($1 Billion).
Charles Kenny, Senior Fellow Center for Global Development tweeted that Facebook's investment in WhatsApp messaging service is equal to the total annual lending by World Bank.
It is equivalent to almost four times Australia's current annual overseas aid budget, and only $4 billion dollars less than the US foreign aid in fiscal 2013.
WhatsApp has an active 450 million users per month, who send and receive over 50 billion messages per day. It employs about 50 people in Mountain View, California.