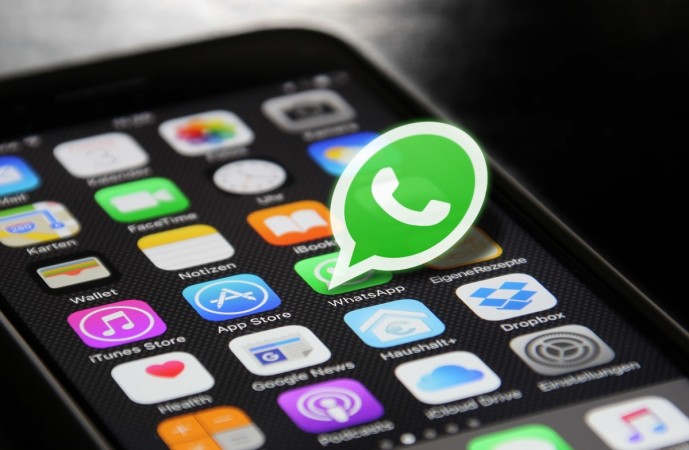 Have you ever found yourself in a situation where whatever you say on your WhatsApp group goes unnoticed? Well, it won't anymore, because if you're the group admin and want only your voice to be heard, an upcoming WhatsApp feature might help you do just that.
WhatsApp is testing a new feature called 'Restricted Groups' which gives the group admin more power in a group chat. The feature allows only the group admin to send messages, while other group members/ participants can only read them and not reply or comment.
According to WABetainfo, a fan site that tests new WhatsApp features early, the popular messaging platform has submitted the 'Resticted Groups' feature via Google Play Beta programme in version 2.17.430. The feature is also being tested in the beta version for iOS.
"When administrators disable the chat features, only they can interact with each other in the group: this may happen when an administrator wants to get the attention of all participants, writing something important or to organize an event." WABetaInfo said in a blog post.

The report details that the feature allows the group admin to disable the group's chat features which restrict the other participants from sending text messages, photos, GIFs, voice messages, or share live locations. Once restricted, a notification will appear in the chat stating, "[Admin name] allowed only admins to send messages to this group."
However, if a non-admin participant wants to write something in a restricted group, he or she has to contact an administrator by using the 'Message Admin' button, as shown in the screenshot below.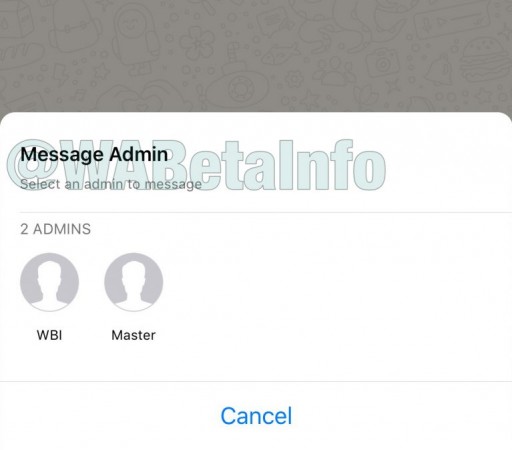 The Restricted groups' feature can be enabled by anyone with administrator rights within the group. However, the settings can be changed every 72 hours, meaning that the group participants can be silenced only for three days.
WABetaInfo further wrote: "WhatsApp will prevent the group creator to be deleted from the group by other administrators. This will help the group creator to have full control of the group. The administrators will be able to choose if other participants can modify the subject of the group, its icon and its description."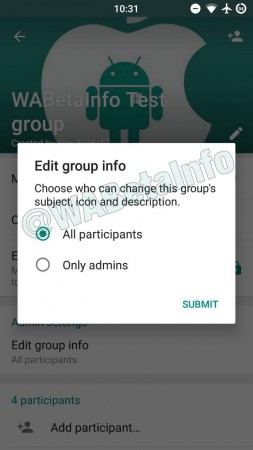 The Restricted Groups feature is currently disabled by default, but can be expected to be made available via a stable release in the near future. As of now, the admin can only add or delete participants from the group and the participants are free to change the subject of the group, its icon, and its description.