WhatsApp has been rolling out several new features of late and WhatsApp for iPhone has just got a fresh set of features via a new update. Although the update does not bring any major changes to the app, it has a couple of new features that will definitely make your messaging experience a lot more interesting and fun.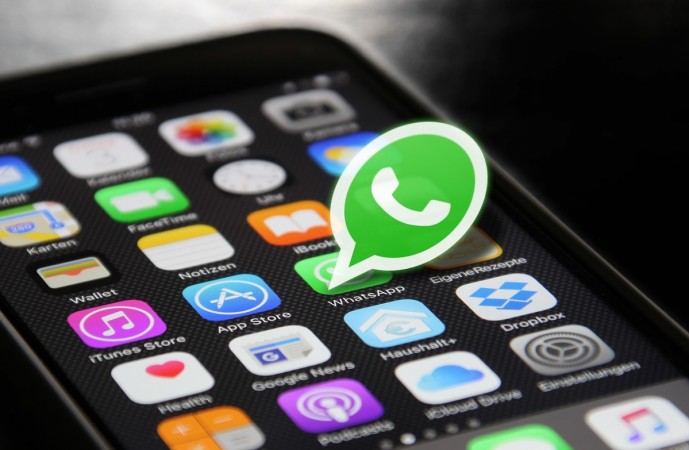 The latest version 2.18.30 update for WhatsApp for iPhone brings Instagram-like location and time stickers that can be added to your photos or videos. In addition to this, the update also brings along a new option that lets you search a group member in a WhatsApp group. The features were first spotted by WhatsApp change tracker WABetaInfo.
As usual, the Facebook-owned messaging app has rolled-out the exciting new features first on the iPhone app. However, Android users need not be disappointed as the new features will be rolled out for the Android app pretty soon.
Also read: WhatsApp's upcoming feature 'Forwarded Message' will let you say goodbye to spams
The time and location stickers are something that we have already seen on Instagram, and even on Snapchat. For those unaware, Instagram lets you add time and location stickers (along with other interesting stickers) to the photos and videos that you share as Instagram stories to make them a bit more interesting and interactive. Likewise, the new time and location stickers on WhatsApp for iPhone also make your photos and videos a little more fun.
That said, the new time and location stickers should not come as a big surprise since WhatsApp and Instagram are owned by the same parent company – Facebook.
How to add time and location stickers on your WhatsApp photos and videos?
If you are excited about the new feature, the first thing you need to do is upgrade your WhatsApp app to the latest version 2.18.30 on your iPhone.
In order to add the stickers press the '+' icon placed right next to the message box. Tap on the 'Photo & Video Library' option and then select a media file, either a photo or a video that you'd like to add the sticker to and share with your contacts. Once selected, tap on the "smiley" icon on the top bar and search the time and location stickers, click on the sticker of your choice to add it to the photo/video. You can also remove the sticker simply by dragging and dropping it in the "bin" icon on the top-left corner of the app screen.
Adding time and location stickers to your photos comes in handy when you want to give details about a photo or clip that you've shot on a special occasion like birthdays or during a vacation. WhatsApp seems to be rolling out the update in a phased manner to a select number of iPhone users, meaning that some iPhone users may not have yet got the update. Meanwhile, the feature has also been spotted on some Android devices as well.
Group search option
The update also brings a group search option in addition to the time and location stickers. The option lets users search and find a group participant directly from the Group Info window. The feature makes it easier for users to search a participant in a WhatsApp group and message him/her in a private chat.
For those who are excited about the new features, the updated v2.18.30 WhatsApp for iPhone app is now available for download via the App Store. The app weighs around 154.9MB and is compatible with iPhones running iOS 7 or later.
Meanwhile, WhatsApp recently rolled out a 'Group Description' feature that lets any member of a group add a description to the group by tapping on the group name. WhatsApp has also been reportedly testing its stickers on Windows Phone and could bring the same on Android devices very soon.