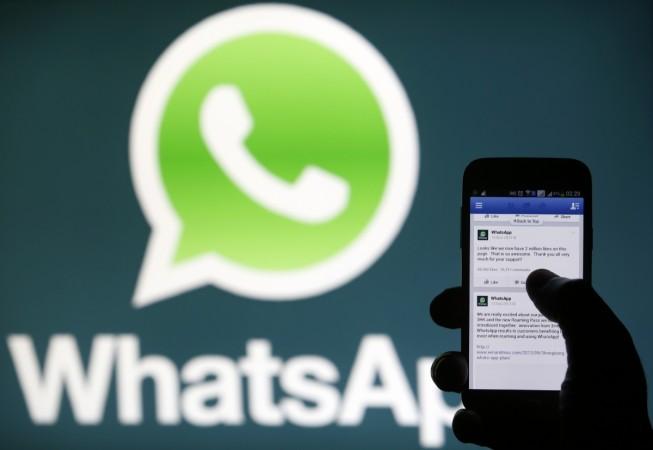 Last year, Apple was hit with iMessage bug that caused phones to crash upon receiving Unicode SMS.
Now, a similar glitch in WhatsApp has been detected and it can crash the messaging app on Android smartphones. It was first discovered by Indian origin researcher Indrajeet Bhuyan.
He has revealed that a miscreant can use the web version of WhatsApp on PC to send a message with 5,000 Emojis to target a user's smartphone and crash it.
It has been learnt that WhatsApp's Android version has a threshold on how many characters a user can type in a single message.
Also read: Bug Hits Apple iOS: iPhones, Watch Crash After Receiving Unicode SMS [How to Fix it]
"In whatsApp web, whatsApp allows around 6,600 characters. But after typing about 4200-4400 smiley browser starts to slow down. but since the limit is not yet reached so whatsapp allows to go on inserting. so it crashes while we type and send and in mobile too when it receives it overflows the buffer and it crashes," said Indrajeet Bhuyan.
If this glitch is not fixed soon enough, a hacker can crash and trigger 'Denial of service' in the browser. It will freeze the browser and show 'not responding' error.
Bhuyan has reported this vulnerability issue to WhatsApp's developer team and is still awaiting official response from the company.
How to fix this crashed Android phone:
The only way to circumvent this glitch is to delete the whole chat conversation with the sender in order to make the WhatsApp work normally.