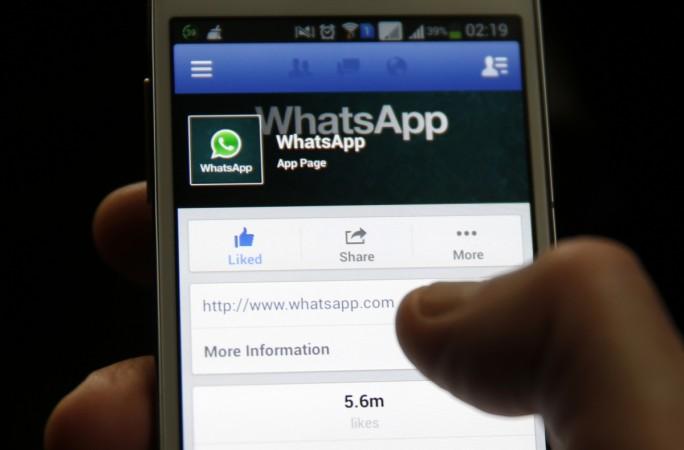 WhatsApp is the world's most popular cross-platform instant messaging app with over 600 million users and the company is making vigorous efforts to ensure complete security for its content. Facebook-owned WhatsApp has partnered with Open Whisper Systems, a security company that makes open source encryption software, in order to offer end-to-end encryption to its users by default. This will be available to Android users in the form of an update while iOS users will have to wait a little longer.
The new change comes on the heels of WhatsApp's CEO Jan Koum's assurance to millions of users that the Facebook acquisition will not change its priority about users' data privacy. Other companies such as Google and Apple have also added encryption on mobile communications, a move which has drawn praise from privacy advocates and criticism from the FBI and other law enforcement agencies.
Government agencies have expressed their displeasure toward such encryptions as they hinder criminal investigations of suspects. WhatsApp's new update replaces its half-baked security encryption, which was in place since launch. For users, the end-to-end encryption and the company's partnership with a third party expert brings a greater sense of security.
Open Whisper System's software enables developers to voluntarily look for vulnerabilities and create new encryption codes. With a new key for every message that is sent using WhatsApp, it makes it difficult for spy agencies to snoop on user data.
"We believe that by continuing to advance the state of the art for frictionless private communication with open source software, open protocols, and simple libraries, we'll have additional opportunities to support mass adoption of end-to-end encryption," Open Whispers said in a blog post.
Despite the new change, users' data isn't entirely secure as authorities can gain access to any information transmitted between devices through court warrants. But it certainly shuts the back door and minimizes the risk of losing personal data to hackers and government organizations.