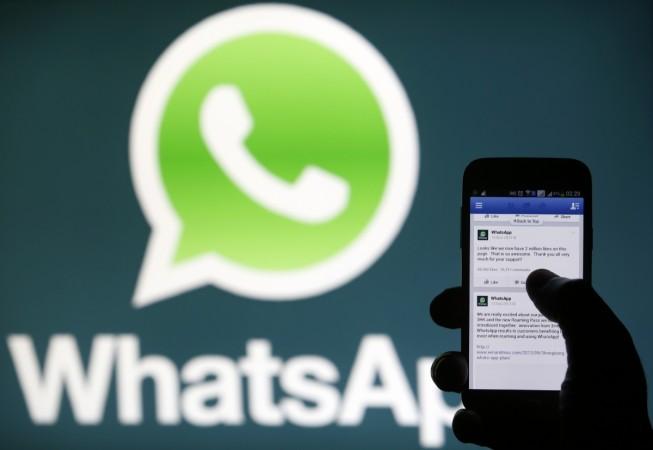 WhatsApp users need to be cautious about a new dangerous phone virus that is being circulated through the messaging application. It has been reported that two malicious virus files are being circulated through WhatsApp messages that can hack personal details of the user in the phone.
WhatsApp Sent Messages: Recalling Messages Possible In New Update?
The virus files contain names of big organizations like NDA and NIA, making the users believe that those are authentic files. NDA is generally recognized as National Defence Academy and NIA stands for National Investigation Agency.
Once the user clicks on the files, personal information like bank details in the phone become vulnerable of being misused.
Central security services have issued a notification to defence and security establishments in India regarding the virus that is being circulated through WhatsApp messages, according to PTI.
The two virus files are "NDA-ranked-8th-toughest-College-in-the-world-to-get-into.xls" and "NIA-selection-order-.xls". The report said that the virus files mostly bear the format of MS Excel, but it can be in MS Word or PDF format as well.
These virus files are capable of accessing personal details on the phone like login credentials, banking passwords and PIN codes. Although Whatsapp has users from all walks of life, it is being believed that the prime target of the virus is people in the uniform.
"As these two organizations are very popular and known within the country and abroad and there is a curiosity about them, it is possible that it may affect the mobile phones of people interested in these subjects. However, it has been analyzed that the men and women in defence, paramilitary and police forces could be the target groups," the Economic Times quoted concerned officials as saying.
People in various security forces in the country are being alerted about the malicious Whatsapp virus, the report added. Whatsapp is currently one of the most popular messaging applications.