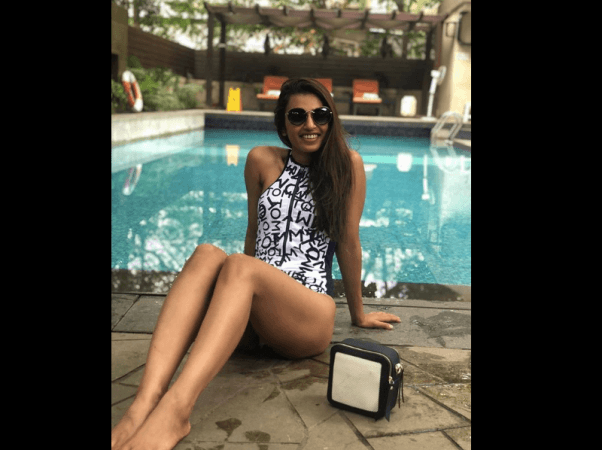 Radhika Apte is not just one of the boldest Bollywood divas, she is also one of the smartest. And she proved it when Neha Dhupia recently asked her to reveal her favorite position in bed.
Radhika recently appeared on Neha's BFFs with Vogue along with Rajkummar Rao. Among many other candid questions, one of the questions thrown by Neha at Radhika was — "What is your favorite position in bed?"
While this question could leave any celebrity little baffled, Radhika showed her witty side and said: "Of course, when I am sleeping alone. You never said with somebody."
It's obvious that Neha was asking for Radhika's favorite sex position, but the latter was smart enough to tweak it to her advantage. The small clip from the episode has been released on Voot.
It was reported earlier that Radhika had made an interesting revelation on the same show, saying she had once enacted a scene where she had phone sex in front of an audience during an audition. The audition was for a role in Dev D.
"The weirdest audition was when I had to have phone sex for Dev D. I had to tie my hair or eat a lollipop or something. And I used to live in Pune, and I never had phone sex till then ever. But I did it and it was great fun. Although I didn't get the part...clearly," Pinkvilla had quoted her as saying on the show.
Radhika is known for playing interesting characters in her films, and looks like her journey into Bollywood was no less amusing.
Apart from her brilliant performances, the PadMan actress made news often due to controversies. First, she had made headlines when a video clip of hers showing frontal nudity was leaked online. The clip was from one of her short films, but it was leaked online without any context.
She made news for similar reasons again when some of her nude scenes from the movie Parched were uploaded to the internet.