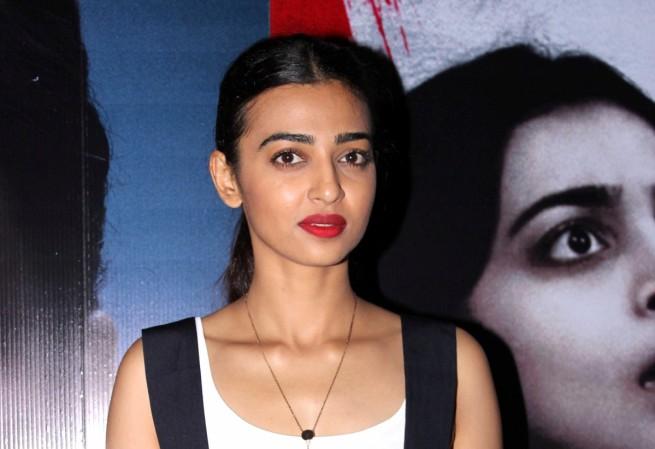 Radhika Apte has revealed in a recent interview about slapping an actor for inappropriately touching her on the sets of a Telugu movie. Without revealing the name of the person, the actress confessed that the incident happened on the first day of the shooting.
While there were many speculations that suggested the PadMan actress slapping a Tamil movie star, Apte, cleared the air when she revealed that the incident happened on the sets of a Telugu movie. The actress revealed this incident on Neha Dhupia's chat show, BFFs with Vogue.
On asking about the bizarre jobs that she did before finding her feet in the film industry, Radhika Apte said, "I did South Indian films. They pay you well and you bloody deserve it....but it is very hard,"
The host now veers the conversation towards gender disparity. "I wouldn't generalize it. But the projects that I worked in - yes, 100 percent there was. These guys are extremely powerful (men). You are called two hours before and made to wait. You are just treated differently," Radhika said.
Opening up on the controversial incident, Radhika claimed, "On the first of my Telugu film. There was a scene where I am lying because I am not well. There were a lot of people and everything was set. And the actor walks in - and we have been rehearsing - I don't even know him and he starts tickling my feet. And he was a big actor. And I was told he was powerful,"
She continues, "But [the person] who I am, I got up and I snapped at him in front of everybody – the whole crew, the junior artists, everybody. And I looked at him and said, "don't ever, ever do that to me,"
The Kabali actress reveals that the actor was shell-shocked as he wasn't expecting this reaction from her. And he never touched her again.
However, Radhika Apte revealed that she had a pleasant experience working with Rajinikanth in Kabali and she had issues only in two Telugu movies.