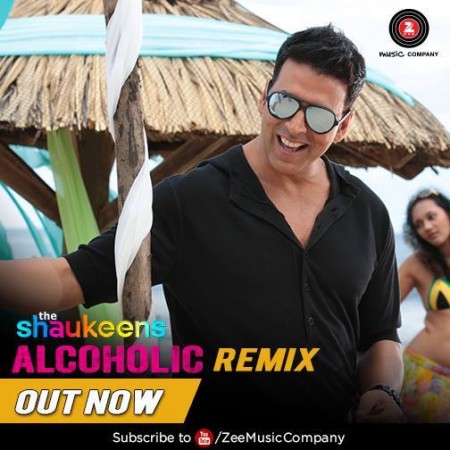 Akshay Kumar is gearing up for the release of "The Shaukeens", his third offering of 2014 after "Holiday" and "Entertainment". The Bollywood superstar says that for the first time in his career, he will be seen playing himself in the movie, which is slated to hit the marquee on 7 November.
"The Shaukeens" is a comedy film, which is a remake of director Basu Chatterjee's 1982 film "Shaukeen". Akshay Kumar is playing an extended-special role originally played by Mithun Chakraborty and he appears as an alcoholic superstar. During the shooting of his thriller "Baby" in Dubai, he spoke to the reporters and gushed about his role in the movie.
Akshay Kumar plays himself in "The Shaukeens, but there are some traits, which do not reflect his real self. "This is the first time I am playing myself in a film and it was fun! What you see in the film is the real me. It's what I am like in real life, but just with the added character quirk of being an alcoholic ... which I am not in real life. That was just a trait added to give the character an extra dimension," The National quoted Akki as saying.
Akki says that the role of drunkard forced him to accept "The Shaukeens". "The role of playing someone who drinks a lot was amusing for me, and that's exactly why I took up the movie. It is nothing like the original Shaukeen but inspired by it. The movie is directed beautifully and there's no vulgarity just so you know. It's a completely family-oriented movie," Masala quoted the actor as saying.
Akshay Kumar says that he has not watched the original film "Shaukeen". "Honestly, I don't even know whose character I am playing. People say I am playing Mithun Chokraborthy's role but nothing as such. I am playing Akshay Kumar the superstar, myself in the movie. Except I have a substance problem in the film, which in real life I don't even touch," he added.