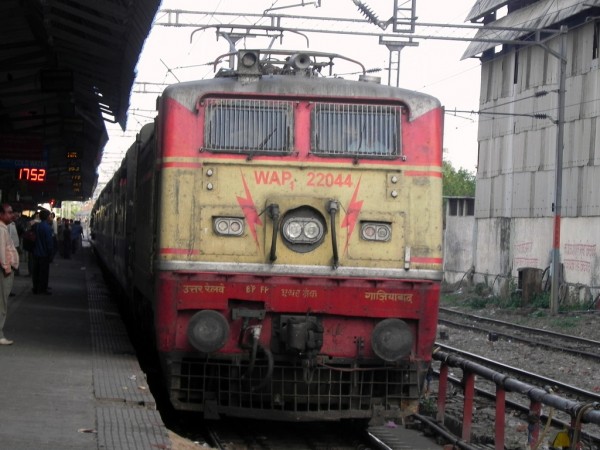 Integral Coach Factory (ICF) in Chennai has introduced Train 18, touted to be the successor of Shatabdi as one of the fastest trains in the country.
The self-propelled train will not feature a separate engine car that pulls the rest of the compartments along, rather, it will have its propulsion module built into the train itself. The ICF showed off the first prototype, a futuristic, feature-rich, 16 coach train, reports The Times of India.
Train 18 will have enhanced acceleration technologies that are likely to allow speeds of up to 160 kmph. It has the ability to cut travel times by 15 percent in comparison to the Shatabdi, says the report.
Sporting a more streamlined look, it is likely to be more aerodynamically efficient as well. The train will be fully equipped with CCTV cameras all around, with two executive 52-seater compartments in the middle. All other cars will have 78 seats each, notes the report.
ICF is reported to have been developed the train in about 18 months. It has also been designed in such a way that passengers can actually have a look at the driver's cabin as the engine will not be placed in the front. Train 18 will also be fully air-conditioned, notes the report. While the prototype cost a whopping Rs 100 crore to build, further production will drive down costs, notes the report.
"It will be unveiled on October 29, then it will do three to four days of trial outside the factory and then will be handed over to Research Design and Standards Organisation (RDSO) for further trials," he said.