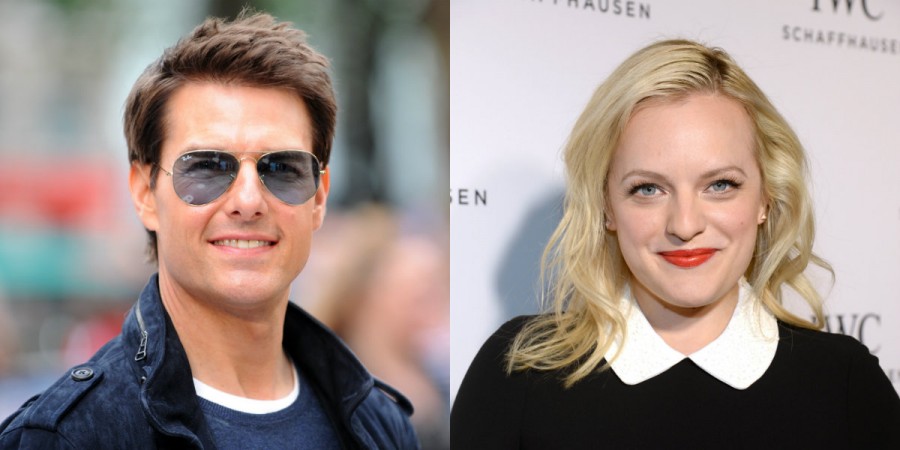 Tom Cruise, who was recently linked to his Mission: Impossible 6 co-star and The Crown actress Vanessa Kirby, is rumoured to be wooing another diva now.
If the grapevine is to be believed, Cruise is attempting to win over fellow Scientologist and American actress Elisabeth Moss. According to National Enquirer, the actor invited Moss to a "cozy" dinner in an attempt to woo her.
Also Read: Tom Cruise falls in love, again! This time it's not what you think
A dubious source claims, "Ever since his marriage to Katie Holmes ended in disaster, Tom has been looking for a woman who was already part of Scientology. He tried to bring Kate into the religion and it obviously didn't work out very well."
But why Moss? The insider claims that Cruise finds her as the perfect choice given that she understands Scientology.
"Elisabeth seems like the perfect choice. She understands the demands of Scientology and a show business lifestyle. Both she and Tom have made the mistake of having relationships outside of Scientology and they don't want to do that again. They are perfect for each other," the source explains.
While these claims come as a shock, another set of sources close to the actor say that they are false. Talking to Gossip Cop, the informant states that the report is not true. "Cruise never asked Moss out on a dinner date, nor is he pursuing a relationship with the actress," the website writes.
This isn't the first dating rumour that has been debunked this week. Kirby also addressed the Cruise dating rumours to confirm that nothing is going on between them.
Talking to Mail Online, the British actress said, "There's literally zero truth in it. I've been in a relationship for two years! The rumours came out after I'd met Tom, once, in a roomful of people," Kirby said.
"We hadn't started filming, and all of a sudden we're getting married! It's so bizarre. My boyfriend found it hilarious," she said. She went on to share that she didn't discuss the dating rumour with Cruise because it was "ridiculous.
"I didn't bring it up. And he never mentioned it. I don't think he even knows. The whole thing's ridiculous," she said.