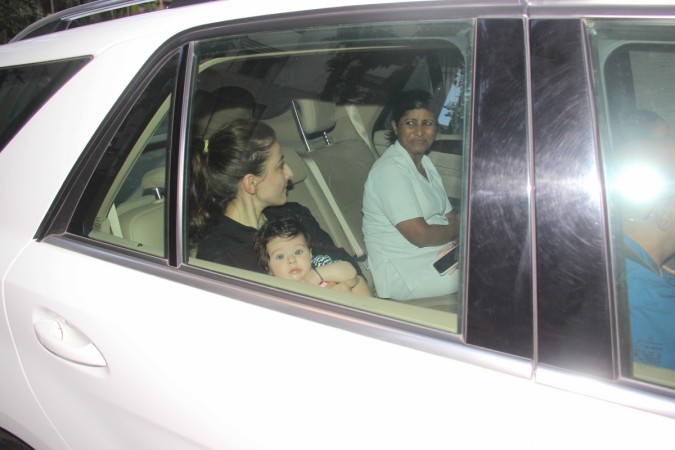 Kareena Kapoor Khan and Saif Ali Khan's son Taimur is the youngest celebrity who has floored the social media with his cuteness and that mesmerizing smile. But did you know he has a look-alike in his own family?
Well, it's his cousin and Soha Ali Khan-Kunal Kemmu's daughter Inaaya. The brother-sister duo looks exactly similar that can confuse anyone.
Recently, Soha was seen in a car with her daughter, but shutterbugs thought her to be Taimur. In fact, if you look at the picture for the first time, you too shall think that the chubby kid is Taimur. However, when you take a closer look, you can see that she is Inaaya.
The two are adorable and look-alikes for sure.
As Taimur is a poser, Soha has kept her daughter a bit away from the media. A few days ago, she talked about the little brother-sister equation to India Today.
Saif's sister revealed that Taimur is at an age where he is very inquisitive about everything, and the actor is afraid the little one may somehow hurt Inaaya, who is younger than Taimur.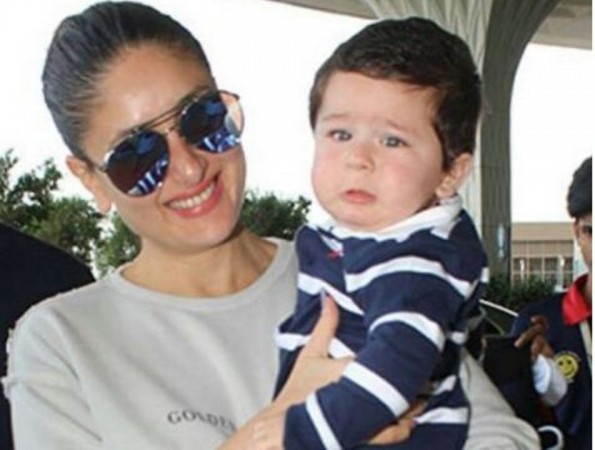 "Taimur is at an age where he wants to explore everything. He is now able to hold things, his grip is getting stronger. He is also into snatching things and throwing them away. Inaaya is too small now and so we are constantly scared to have them too close to each other. Especially Bhai (Saif) gets really worried whenever Taimur tries to get closer to where Inaaya is," India Today quoted Soha as saying.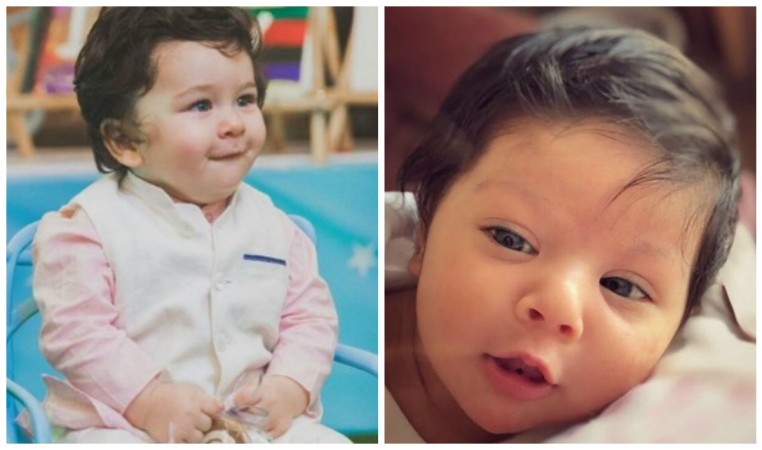 "Taimur and Inaaya are both kids, just a few months apart from each other so it really helps to observe Taimur, follow his growth, the changes and milestones in his life and be more aware and prepared while raising Inaaya. Bhai and Kareena both help Kunal and me with handy tips from time to time which is a blessing when you are a new, first time parent," she told the publication.
Soha and Kunal were on cloud nine when they welcomed their first child on the auspicious day of Navratri (Mahanavami) last year. He also announced the name of his little daughter on Twitter and thanked his fans and well-wishers for their blessings. As she was born on Navami, her full name is Inaaya Naumi Kemmu.
Take a look at Inaaya's pictures that will prove that she is the carbon copy of her cousin Taimur: