Kareena Kapoor Khan and Saif Ali Khan's son Taimur has already won hearts as a toddler. Recently, he was spotted trying to comb his hair and looked extremely adorable.
Wearing a blue outfit, Taimur looked sleepy in the picture. He was seen holding a brush comb and trying to comb his hair.
Take a look at the viral photo here:
Another picture of Taimur has come up that shows him and daddy Saif in one frame. It is from his birthday party that was celebrated last month.
A few days ago, Taimur was clicked at Tusshar Kapoor's son Laksshya's birthday party. Several pictures from the kids' party surfaced online. One of them showed Kareena holding Taimur and playing with him. In another picture, the toddler looked annoyed while playing with the other kids.
Taimur celebrated his birthday last month and several pictures of the party did the rounds back then. A photo of the munchkin with his parents had broken the internet a few days ago.
Interestingly, Taimur's cousin and Soha Ali Khan's daughter Inaaya share similar features. Recently, Soha admitted that her brother Saif does not want his son to get too close to Inaaya.
"Taimur is at an age where he wants to explore everything. He is now able to hold things, his grip is getting stronger. He is also into snatching things and throwing them away. Inaaya is too small now and so we are constantly scared to have them too close to each other. Especially Bhai (Saif) gets really worried whenever Taimur tries to get closer to where Inaaya is," India Today quoted Soha as saying.
Soha further said both Saif and Kareena Kapoor Khan often help her with important parenting advice.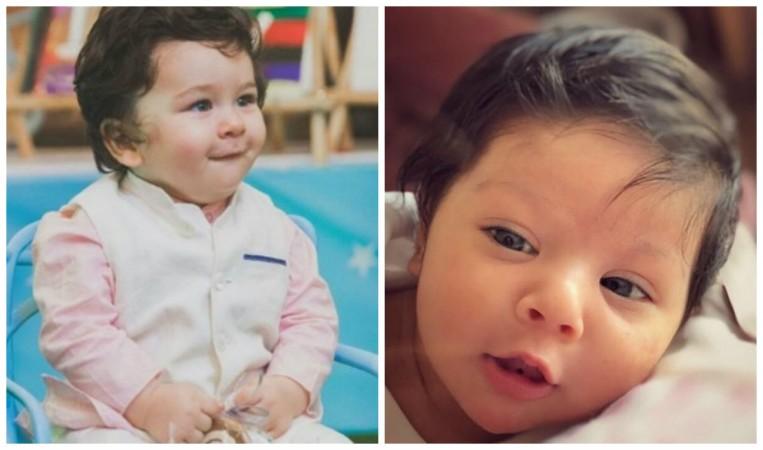 "Taimur and Inaaya are both kids, just a few months apart from each other so it really helps to observe Taimur, follow his growth, the changes and milestones in his life and be more aware and prepared while raising Inaaya. Bhai and Kareena both help Kunal and me with handy tips from time to time which is a blessing when you are a new, first time parent," she told the publication.