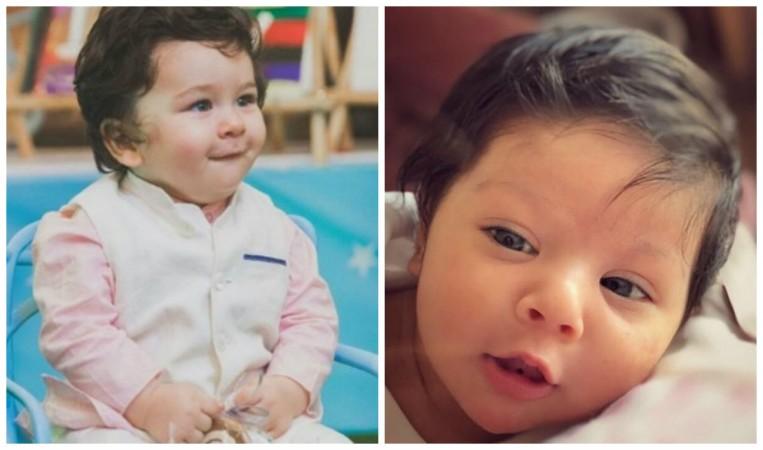 Saif Ali Khan's son Taimur is just a few months older than Soha Ali Khan's daughter Inaaya, and ideally the two should be seen playing together. However, Saif does not want his son to get too close to Inaaya.
Before you jump the gun, let us clarify that Saif does not want Taimur to go too close to his sister because he fears the toddler might hurt Inaaya by mistake.
Also read: Watch: Deepika Padukone's bare midriff covered in new version of Ghoomar song from Padmaavat
Saif's sister Soha recently revealed that Taimur is at an age where he is very inquisitive about everything, and the actor is afraid the little one may somehow hurt Inaaya, who is younger than Taimur.
"Taimur is at an age where he wants to explore everything. He is now able to hold things, his grip is getting stronger. He is also into snatching things and throwing them away. Inaaya is too small now and so we are constantly scared to have them too close to each other. Especially Bhai (Saif) gets really worried whenever Taimur tries to get closer to where Inaaya is," India Today quoted Soha as saying.
Soha further said both Saif and Kareena Kapoor Khan often help her with important parenting advice.
"Taimur and Inaaya are both kids, just a few months apart from each other so it really helps to observe Taimur, follow his growth, the changes and milestones in his life and be more aware and prepared while raising Inaaya. Bhai and Kareena both help Kunal and me with handy tips from time to time which is a blessing when you are a new, first time parent," she told the publication.
Soha also said Taimur will grow up to be protective of his little cousin.
"Bhai and I have an eight-year age difference. But Taimur and Inaaya will only have a year's. I hope they grow fond of each other as they grow up, become best friends. Of course, Taimur is a little older so he will always be the elder brother to Inaaya, protective of her," Soha added.