WhatsApp, one of the most used messaging apps in the world, is found to be affected by an Android spyware, which is secretly intruding users' privacy. It has been discovered that the Android spyware uses techniques to record audio and video of WhatsApp users remotely.
This new spyware is called Skygofree, and it was spotted by the renowned antivirus firm Kaspersky Lab. The security researchers say that this spyware has been under development since 2014 and warned of its sophistication.
"The Skygofree Android implant is one of the most powerful spyware tools that we have ever seen for this platform," Kaspersky researchers noted in the report.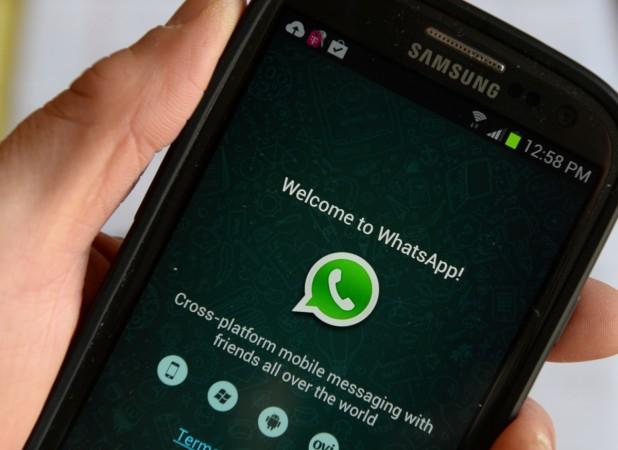 Skygofree is capable of initiating commands like taking pictures and videos on the affected device remotely. This spyware is also capable of initiating location-based audio recording when a user enters a specified location.
For example, if a user enters a specified location for a confidential business deal with an affected device, Skygofree can turn on the audio recording and leak the deal. The spyware can share the location details to the hackers as well.
As per Kaspersky Lab's report, the Skygofree is created by an Italy based IT company and so far the affected users are found only in Italy.
Though the malware was developed three years ago, it has some advanced features that are dangerous even today. The Skygofree is capable of spying on messages by using the Accessibility Services on an Android smartphone. Through that, it can connect with other affected devices to Wi-Fi networks controlled by hackers.

"As a result of the long-term development process, there are multiple, exceptional capabilities: usage of multiple exploits for gaining root privileges, a complex payload structure, never-before-seen surveillance features such as recording surrounding audio in specified locations," according to the researchers.
This is not the first time WhatsApp has found itself in hot waters. The world's most popular messaging application with over a billion users worldwide has been facing issues all over the world, including India. As we reported a few weeks ago, WhatsApp suffered a global outage just before the New Year. In India, around 200 million WhatsApp users were hit by the outage.
After that issue, some users had been unable to use the app since January 13. The Android version of the app showed an unusual error on some phones, which rendered the app useless. The message read, "This version of WhatsApp became Obsolete on 13 Jan 2018. Please go to the Google Play Store to download the latest version". Even after installing the new version, some users were unable to use the messaging app.