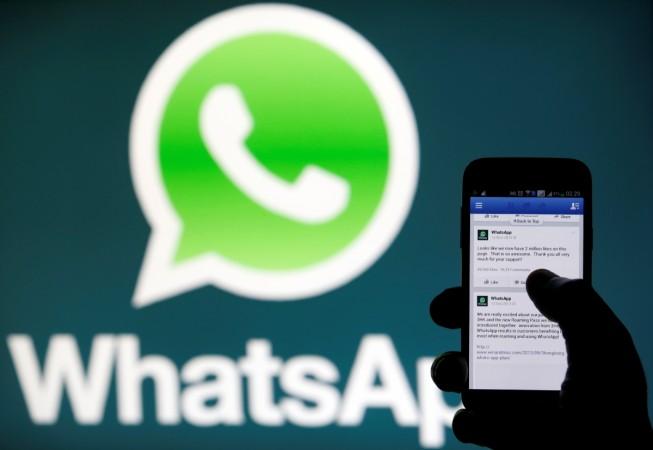 After going down in the early hours of New Year 2018, WhatsApp has once again been hit with a glitch that has rendered the messenger application useless for many users.
Since January 13, several WhatsApp users — particularly in India — have not been able to use the application, as the Android version in select branded phones (mostly Xiaomi) is showing the error message: "This version of WhatsApp became Obsolete on 13 Jan 2018. Please go to the Google Play Store to download the latest version".
Though some people reinstalled the new updated WhatsApp, they have been unable to use the messenger application on their Android phones. Peeved by the annoying glitch, several users took to Twitter to rant about WhatsApp's inability to offer seamless user-experience for the second time in January.
Taking note of the reports, the company acknowledged the issue plaguing select Android-branded phones and promised to release a fix soon.
"On background, this is an issue that's being fixed. It was a problem with how our app is distributed, which is not under our control," a WhatsApp spokesperson said to International Business Times, India Edition.
However, there is no word when the fix will be released. Until the company comes up with a software patch, here's what you can do to start using the WhatsApp without any glitch:
Step 1: Go to Settings>>Security & Privacy>> select 'Unknown sources' (allow installation of apps from unknown sources)
[Note: Some Android phones due to customisation by the phone-makers, 'Unknown sources' option will be buried in 'advanced settings' option. Rest assured, it will be present in Security tab on the Settings page]
Step 2: Go to the WhatsApp official website via your mobile phone browser. Select WhatsApp for Android (HERE) to download and install the APK directly.
Step 3: Once it is installed, you will be able to use WhatsApp without any issues.
[Note: Be sure to go back to Settings and turn off the install apps from 'unknown sources' option in Security tab]
Stay tuned. Follow us @IBTimesIN_Tech on Twitter for latest updates on WhatsApp, technology and more.