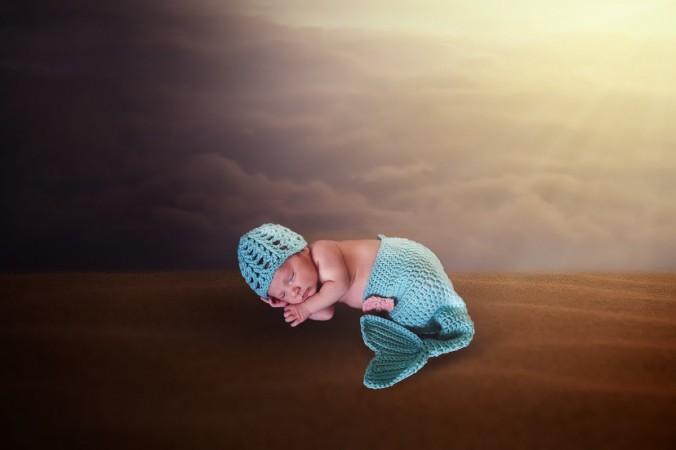 An Indian baby, who was born with a rare disease called mermaid syndrome in a government hospital in Maharashtra, died just minutes after birth.
According to Press Trust of India (PTI), the newborn baby, who lived for nearly 15 minutes, had a very rare feature. The baby's legs were fused together that bore an uncanny resemblance to a mermaid.
Dr. Sanjay Bansode, the attending gynaecologist, told PTI, "The baby was born at the Swami Ramanand Teerth Rural Government Hospital at Ambajogai. It died 15 minutes later.
"The baby was born with a fish-like body, and had its hands spread like fins. The upper body was functional but the lower body was not developed. Its gender was unclear due to the fusion of the lower extremities."
The baby's mother Diksha Kamble, who is a labourer in cutting sugarcane, did not go under any medication during her pregnancy despite undergoing a sonography test at eight-month of her pregnancy.
What is Sirenomelia or mermaid syndrome?

According to National Organization for Rare Disorder (NORD), "Sirenomelia, which is also known as mermaid syndrome, is an extremely rare congenital developmental disorder characterized by anomalies of the lower spine and the lower limbs. Affected infants are born with partial or complete fusion of the legs."
Previously, a similar incident happened in Kolkata, West Bengal in December 2017. A baby, who was born with mermaid-like features at the government-run Chittaranjan Deva Sadan Hospital, died just four hours after birth. The baby's sex was unclear due to its fused legs and underdeveloped pelvis.